Transfer Opportunities
The Mandel Scholars Academy is a two-year scholarship program focused on the humanities and leadership development.
Students commit to completing their degree and transferring to a four-year institution.
The program continues to expand its partnerships with area colleges and universities for scholarship opportunities and seamless transfer of credits.
Current Partnerships
CSU Continuing Scholars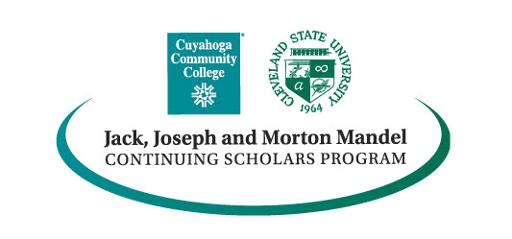 As a Jack, Joseph and Morton Mandel Continuing Scholar, you will engage in research experiences to prepare for junior and senior level coursework at CSU, cultivate relationships with faculty and staff at each institution and receive substantial scholarship support. Upon graduating from Tri-C, you will seamlessly transition into CSU's Honor College.
CWRU Cleveland Humanities Collaborative (CHC)
This is a joint initiative to create an effective pathway for humanities-focused Tri-C students to earn an Associate of Arts degree and continue their pursuit of a liberal arts education and a Baccalaureate degree at CWRU. The Bachelor of Arts degree majors at CWRU include Art History, Classics, English, History, French, German, Spanish, Music, Philosophy of Science, Japanese Studies, Women's and Gender Studies, or World Literature; and American Studies and Teacher Education as a second major.