Ideas Festivals: January 2023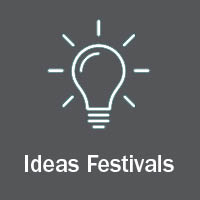 The three themes resulting from my first 100 days of listening, learning and engagement will be used as a springboard from which to spur ideas and innovation across the College. Students, faculty and staff will have the opportunity to brainstorm, discuss and recommend their best ideas for advancing or addressing the three themes at Ideas Festivals to be held at each campus and the Jerry Sue Thornton Center during Campus Days from Jan. 11-12, 2023.
These ideas will inform a strategic planning process that will provide a roadmap for how we will move forward and fulfill the mission of Tri-C.