Tri-C's Stellah Ottichilo Named to All-Ohio Academic Team
Cleveland resident one of 12 honored from Cuyahoga Community College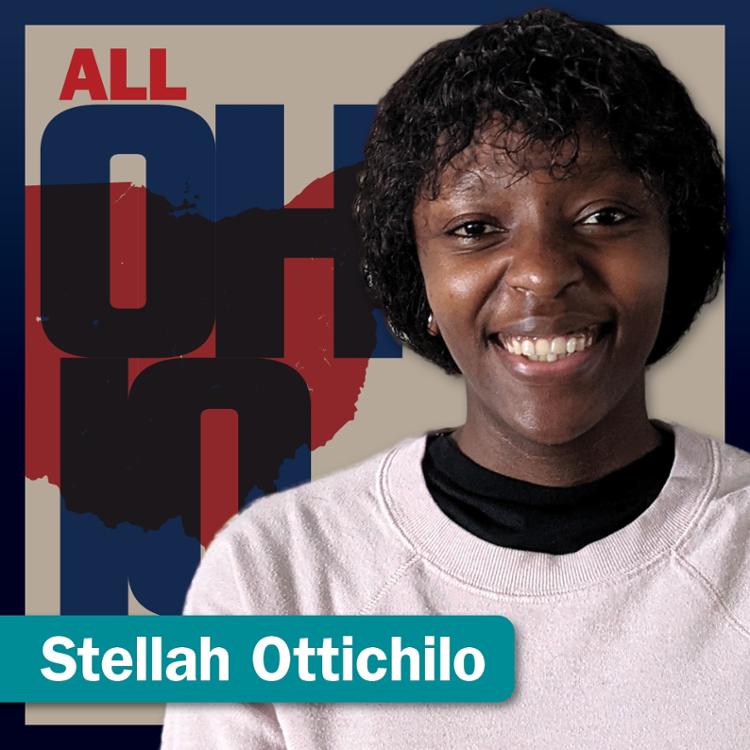 Stellah Ottichilo of Cleveland was one of a dozen students from Cuyahoga Community College (Tri-C®) named to the All-Ohio Community College Academic Team, which comprises top students at the state's two-year schools.

The All-Ohio Academic Team recognizes student excellence in academics, leadership and community service. Seventy-three students from across the state were selected for this year's team on the basis of their outstanding records.

Tri-C had more students named All-Ohio than any other school.

Ottichilo, who received third-team honors, is studying nursing at Tri-C's Metropolitan Campus and expects to earn her associate degree by December 2022. She plans to transfer to a four-year university after graduation and study to become a public health nurse.

The international student said she hopes to use her education to create a better public health structure in her native Kenya: "I traveled almost halfway across the world to Cleveland just to make sure I can give back to my community in the best way possible."

Ottichilo joined the following Tri-C students — designated by campus — as All-Ohio:
Eastern Campus: Charese Harrison of Maple Heights (first team), Nicole Kaib of North Royalton (third team) and Isabel Ruiz-Flint of Solon (first team)
Metropolitan Campus: Jameelah Johnson of Cleveland (third team)
Western Campus: Geri Bakushi of Lakewood (first team), Tavia Pearson of Cleveland (third team) and Janice Willier of New Orleans, Louisiana (third team)
Westshore Campus: Sara Alnaasan of North Olmsted (first team), Kylie Cianciolo of Fairview Park (first team), Lindsay Gunn of Bay Village (third team) and Catherine Parchem of Westlake (third team)
First-team honorees will receive $1,000 scholarships, while second-team members get $500 scholarships and third-team members $250. Team members are recognized by the state in April as part of Community College Month.
The All-Ohio Academic Team program is supported by the Ohio Association of Community Colleges, Phi Theta Kappa Honor Society and Honda of America Mfg. Inc.
April 26, 2021
Diana White, 216-987-6155 or diana.white@tri-c.edu