Tri-C's 'Eleven Angels Scholarship' Honors Victims of Anthony Sowell
College announces scholarship during Women in Transition graduation ceremony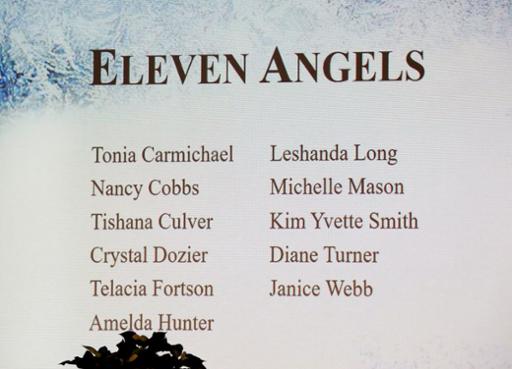 "Some of them were ours."
That's what Bill Cunion thought as he read the names of the 11 women found dead in the Cleveland home of serial killer Anthony Sowell. Five of the victims had, at one time or another, been enrolled at Cuyahoga Community College (Tri-C®).
The memory of these women — and the lack of action taken to remember their lives — haunted Cunion, associate dean of liberal arts at Tri-C's Eastern Campus in Highland Hills.
So he did something about it.
Cunion worked with the families of the victims and the Cuyahoga Community College Foundation to create a scholarship in memory of the women. The College announced the creation of the Eleven Angels Scholarship during its fall Women in Transition program graduation ceremony Dec. 13.
Family members of some of Sowell's victims attended the ceremony, dabbing their eyes with tissues as Cunion declared the women would not be forgotten.
A front page story in Sunday's edition of The Plain Dealer shared the news. Metro columnist Andrea Simakis — whose May column on the victims inspired Cunion — covered the event for the paper.
Her story and a gallery of photographs from The Plain Dealer's Lynn Ischay are available online.
The Eleven Angels Scholarship will include 11 awards of up to $1,000 during the 2019-2020 academic year, in memory of each woman. Preference will be given to residents of Cleveland's Mount Pleasant neighborhood, where many of the women lived.
To make a donation to the Eleven Angels Scholarship, visit www.tri-c.edu/donate and select "Eleven Angels Scholarship" from the drop-down menu.
December 17, 2018
John Horton, 216-987-4281 john.horton@tri-c.edu