Tri-C Veteran of the Year: Allen Bray Jr.
Decorated Army veteran is set to graduate with honors from the College in December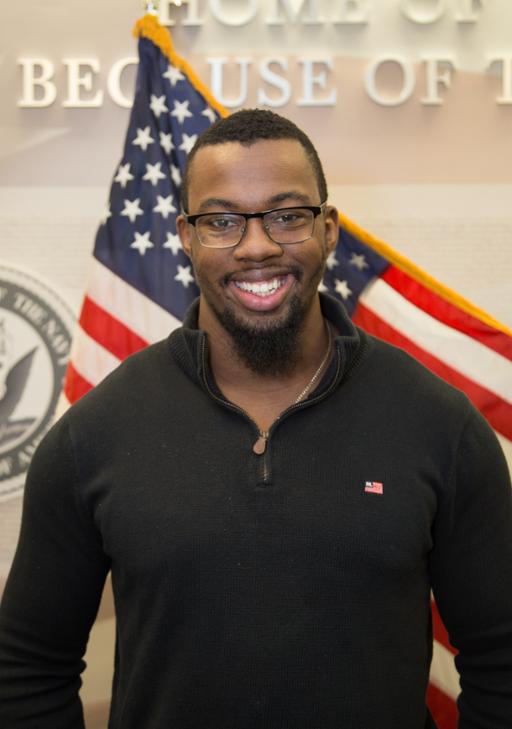 Operation Enduring Freedom took Allen Bray Jr. from his hometown of Cleveland to a combat tour in Afghanistan. He amassed multiple medals for his service during four years in the U.S. Army.
Today, as a student at Cuyahoga Community College (Tri-C®), he is on the verge of adding another award of distinction — 2018 Tri-C Veteran of the Year.
The 25-year-old will be honored with the award Friday, Nov. 9, during a Veterans Day ceremony at Cleveland City Hall. The honor recognizes his achievements in the military, the classroom and the community.
"Allen Bray is the perfect example of a student veteran success story," said Rick DeChant, executive director of Tri-C's Veterans Initiative.
Bray expects to graduate from Tri-C with honors in December. After earning his Associate of Arts degree, he intends to continue his education in business management at Hiram College through a partnership with Tri-C.
He plans to pursue a career in human resources at the Louis Stokes Cleveland VA Medical Center, where he can help serve those who served. He's currently an intern at the center.
"I got lucky," Bray said. "This is my dream job. I always wanted to work for the VA."
Bray enrolled at Tri-C in 2016 after leaving the Army. He excelled in the classroom while using the discipline and focus he honed in the military. He said professors "went out of their way" to help him succeed.
The veteran — who now lives in Shaker Heights — did his share of helping at the College, too.
He volunteered at numerous events and took part in Tri-C's newly formed Veterans Access Task Force, designed to ease the transition for veterans and military members looking to build a civilian career.
He also logged hours in a work-study program at the Alfred Lerner Veterans Services Center at Eastern Campus, where he took most of his classes. Bray treated the center as his home base.
"Spending time at the center has really helped me," Bray said. "I don't like to go to the library or other study areas. It's smaller there … and I get to spend time with fellow veterans in a relaxed space."
Bray recently spoke at the Tri-C Foundation's Presidential Scholarship Luncheon on his experience at the College as a veteran. He said the family atmosphere at the Lerner Veterans Center guided him to success.
He also challenged the audience of more than 1,000 guests to continue helping others: "We must continue to turn back around and help the next in line," Bray said. "Service is a daily duty."
The ovation he received may have been the loudest of the day.
November 08, 2018
John Horton, 216-987-4281 john.horton@tri-c.edu