Tri-C to Host Cleveland's MC2 STEM High School
10th graders at CMSD school begin classes at Manufacturing Technology Center in July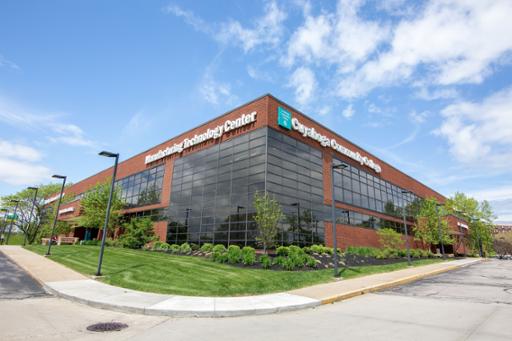 Cuyahoga Community College (Tri-C®) will soon be home to the 10th grade class of Cleveland Metropolitan School District's MC2 STEM High School, which offers students a rigorous education through an embedded campus model.
Beginning in July, approximately 100 CMSD students will attend MC2 classes at Tri-C's Manufacturing Technology Center, located along Woodland Avenue adjacent to the Metropolitan Campus. The College and district announced the partnership today.
The shift will introduce MC2 sophomores to the feel of a college campus while increasing access to Tri-C programs, such as the robotics-driven Youth Technology Academy. Classes previously took place at General Electric's Nela Park in East Cleveland.
"We are excited about moving our students to Tri-C and taking advantage of all the College has to offer," CMSD CEO Eric Gordon said.
The new location puts all three MC2 sites near downtown. Great Lakes Science Center hosts the ninth-grade class, while Cleveland State University hosts grades 11 and 12. By design, MC² brings students to nontraditional environments to utilize state-of-the-art resources.
MC2 holds classes throughout the year. CMSD will provide faculty, materials and support staff to run the classes and supervise the students at the Manufacturing Technology Center. Tri-C will provide classroom space and access to other resources.
In addition to their high school curriculum, some MC2 students will take additional college-level courses at Tri-C through the state's College Credit Plus (CCP) program.
Nearly 800 CMSD students currently take courses at Tri-C through CCP and High Tech Academy, a joint initiative between the College and CMSD now in its 20th year. Tri-C is also a top choice for CMSD graduates who head to college.
"Hosting MC2 STEM High School allows the College to expand its already strong relationship with CMSD," Tri-C President Alex Johnson said. "Our goal is to help these students build a solid foundation for success while opening pathways to future opportunities."
February 21, 2020
John Horton, 216-987-4281 john.horton@tri-c.edu