Tri-C Professor Reels in Dream of Writing for Field & Stream
Andrew Pegman fulfills lifelong goal with article on night fly-fishing for Lake Erie walleye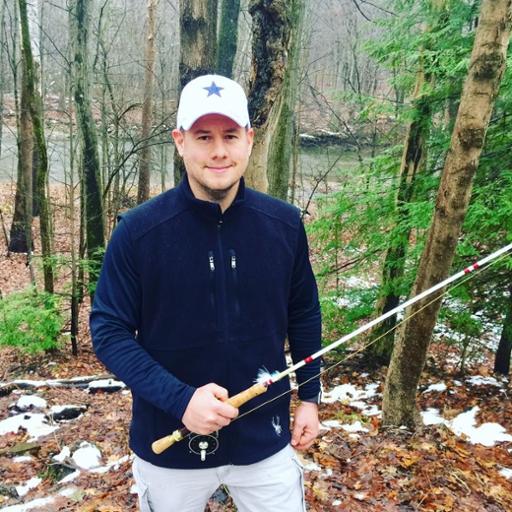 In the world of outdoor writers, Cuyahoga Community College (Tri-C®) professor Andrew Pegman landed a pretty big fish.
Field & Stream recently posted a story written by Pegman about fly-fishing for Lake Erie walleye at night. He said seeing his byline under the renowned publication's digital masthead fulfilled a lifelong goal. (Click here to read the story.)
The associate professor of English is an award-winning outdoor writer whose work reflects his lifelong passion for fishing, birding and exploring the wilderness.
Last year, the Outdoor Writers Association of America (OWAA) honored Pegman at its Excellence in Craft competition. He earned a second-place award in the fishing category for an article published by American Angler.
He is an active member of both the OWAA and Outdoor Writers of Ohio. His work has also appeared in The Plain Dealer, Outdoor Life, The Drake, Kayak Angler and Ohio Outdoor News, among others.
Pegman joined Tri-C's faculty in 2005 and currently serves as the College's Joint Faculty Senate chair. Earlier this year, he was recognized with a Distinguished Faculty Award by the American Association of Community Colleges.
April 22, 2020
John Horton, 216-987-4281 john.horton@tri-c.edu