Tri-C's Andrew Pegman Recognized with National Faculty Award
Associate professor of English honored for dedication to students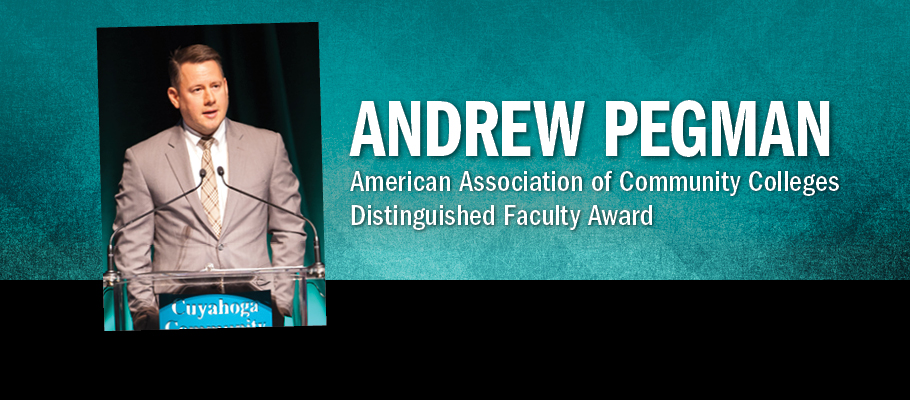 The American Association of Community Colleges (AACC) will present one of its Dale P. Parnell Distinguished Faculty awards to Andrew Pegman, an associate professor of English at Cuyahoga Community College (Tri-C®).
The honor recognizes individuals who make a difference in the classroom and go above and beyond what is required to ensure that students find academic achievement.
Award winners will be recognized during a ceremony at the AACC's 100th annual convention, March 28-30 in National Harbor, Maryland. Pegman is among 56 recipients from community college classrooms across the nation.
The names of all honorees will be showcased on an AACC Faculty Wall of Distinction, which will be on display at the convention.
Pegman has been an associate professor of English at Tri-C since 2005. He also serves as the College's Joint Faculty Senate chair. The South Russell resident is an award-winning outdoors writer whose work has been published in numerous publications.
February 05, 2020
John Horton, 216-987-4281 john.horton@tri-c.edu