Plant Science and Landscape Technology Program
The Plant Science and Landscape Technology program prepares students for careers in the Green Industry. Tri-C's program will provide you with a solid background to achieve your career goals, whether they are to own your own landscaping business, become a key staff member of an existing company or to work in a botanical garden or greenhouse.
Tri-C's Plant Science and Landscape Technology program ranked first in the nation among two-year and four-year horticulture programs participating in the National Collegiate Landscape Competition (NCLC) in 2023. Tri-C provides the flexibility and degree or certificate options to meet the needs of today's students and green industry professionals. 
Program Mission Statement: To develop professionals for the Green Industry by fostering skills and passions through authentic learning opportunities.
Garden Center and Nursery Management
Landscape Design and Contracting
Landscape Horticulture
Tree Care
Faculty Spotlight: Jim Funai is Seeding the Future at Tri-C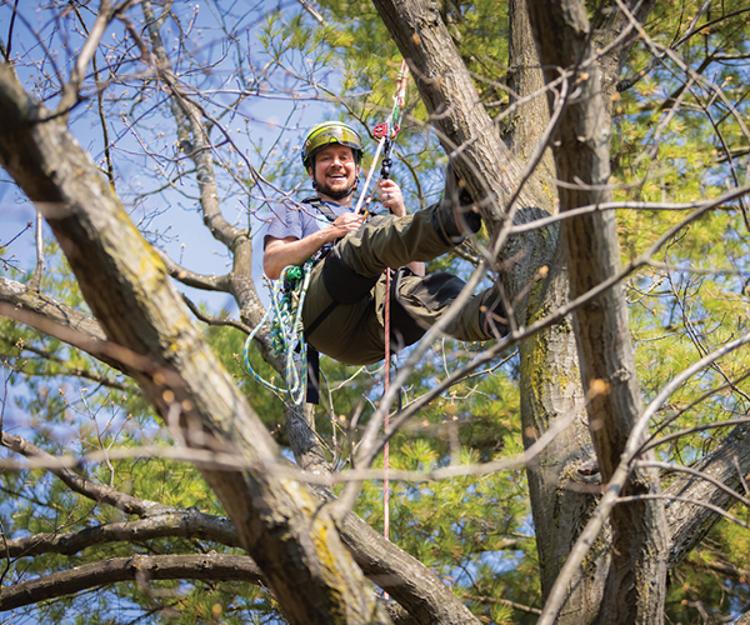 Jim Funai has a confession to make.

"I'm afraid of humans," he said. "I'm much more comfortable talking to plants."

This isn't surprising, given Funai's extensive background in the green industry. It all started at 15, when he worked at an apple orchard owned by his high school track coach. After earning a bachelor's degree in horticulture from The Ohio State University, he began working as a landscape production manager. But an opportunity came along in 2009 that changed the trajectory of his career —and forced him to face his fears.

Read more in this article from the Summer 2021 edition of Tri-C Times.