Tri-C Famous: Sarah Baldwin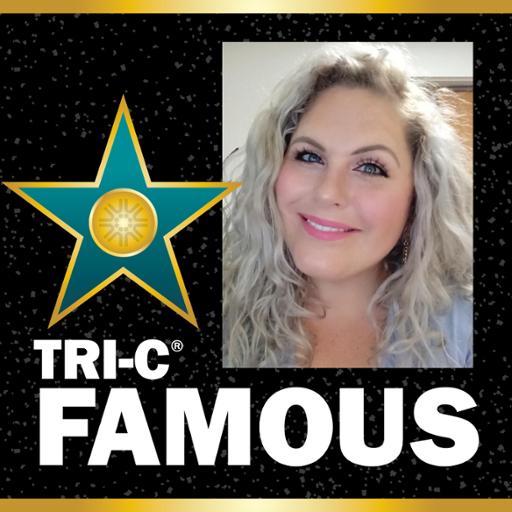 #TriCFamous is a bimonthly feature that introduces readers to the people who make the College work while providing a sneak peek into their lives off campus. 
Sarah Baldwin is the recruitment specialist for Tri-C's Hospitality Management Center of Excellence. As the self-described "Get-you-in-the-door Lady," she speaks about the College's hospitality programs to various audiences and guides prospective students through the enrollment process. 
What is the best advice you've ever received?
My dad always told me, "Listen to what people say, but watch what they do. What they do is who they really are." This wisdom has clarified many difficult situations for me, and I still use it as a guide when making decisions. 
What are your Top 3 favorite movies?
Antonia's Line, Like Water for Chocolate and Mississippi Burning. 
What are your hobbies?
I enjoy thrifting vintage clothes and jewelry, reading and spending time with my old basset hound, George. One hobby that keeps me smiling all summer long is gardening. My best friend Emily and I completed the Cuyahoga County Master Gardener class last year. I can't tell you how many times I've sat on my stoop to watch the butterflies and bees dance among the colorful flowers in my front yard. It's so peaceful and restorative.
Want to be Tri-C Famous? Email jarrod.zickefoose@tri-c.edu for a chance to be featured (or to nominate someone else!)
September 22, 2020
Beth Cieslik, 216-987-4538 beth.cieslik@tri-c.edu