Tri-C Famous: Marquita Rockamore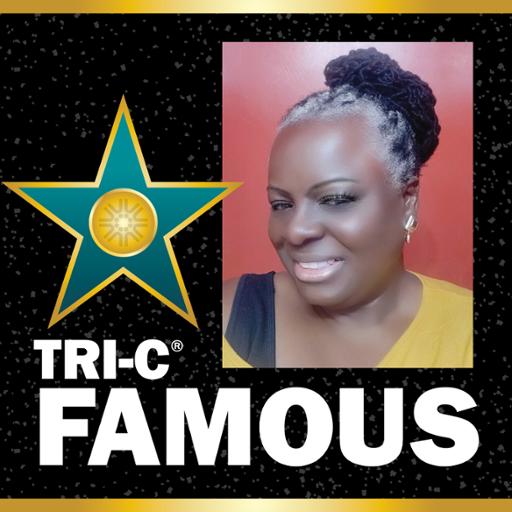 #TriCFamous is a bimonthly feature that introduces readers to the people who make the College work while providing a sneak peek into their lives off campus. 
Marquita Rockamore is the director of Health Industry Solutions at Tri-C's Corporate College®. She has been involved in workforce development for 20 years — nine of them with the College's Workforce, Community and Economic Development division. She loves helping businesses develop solutions to address their talent pipeline needs. Learn more about Marquita — and how she got her "foot" in the door of the health care industry — in this week's Tri-C Famous. 
Tell us about your first "real" job.
At 15, I was hired as a billing assistant for a podiatry group that had 11 offices. I worked for them throughout high school and on breaks until my junior year in college. I was eventually promoted to medical administrative assistant. I learned how to manage the front office; schedule appointments, labs and surgeries; and process billing. I also prepared patient rooms, took medical histories and sterilized equipment. That job taught me how to multitask. 
What's something most people don't know about you?
I'm a news junkie. I love watching the news — mostly national, but I also like watching local news, network news shows and PBS. Many of my friends obtain their news online, but they always come to me for details. 
What's your favorite thing about working for Tri-C?
I love how focused we are on creating access for those who would not otherwise have the opportunity to pursue a degree or certification. The pandemic has highlighted Tri-C's commitment to using its resources to support the community. I believe we were able to pivot as quickly as we did because we were already focused on eliminating barriers. My colleagues who work with students — and the leaders who support them — are the College's greatest resource. 
Want to be Tri-C Famous? Email jarrod.zickefoose@tri-c.edu for a chance to be featured (or to nominate someone else!)
February 09, 2021
Beth Cieslik, 216-987-4538 beth.cieslik@tri-c.edu