Tri-C, Esperanza Helping to Rebuild Lives
Access Center partnership combines resources to aid Cleveland-area Hispanic population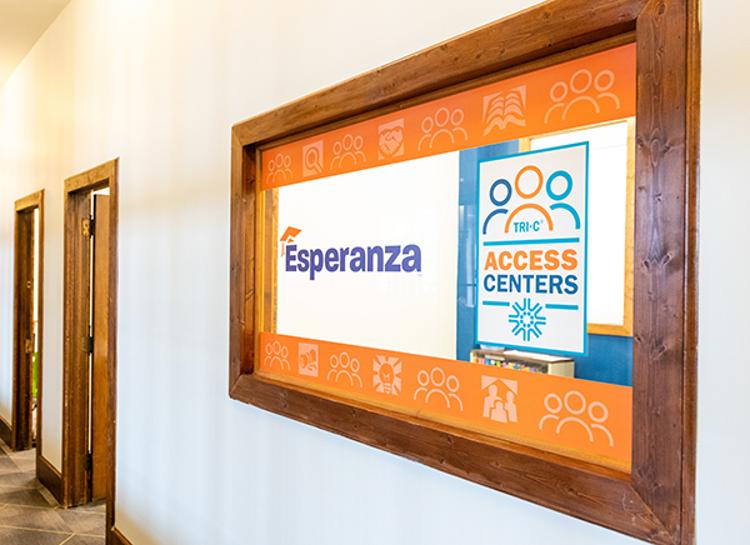 Cuyahoga Community College's (Tri-C®) Access Centers, launched in partnership with community organizations several years ago, aim to bring life-changing educational opportunities to residents of Northeast Ohio who might not otherwise have them.
One of them is located at Esperanza Inc., at the corner of W. 25th St. and Clark Ave. in Cleveland's Tremont neighborhood.
Esperanza seeks to improve the lives of people in Cleveland's Hispanic population through academic achievement – a mission shared by Tri-C. Through the Access Center at Esperanza, numerous area residents increase their proficiency in English, and learn valuable and marketable job skills.
Spectrum News 1 recently highlighted the Access Center partnership between Esperanza and Tri-C, and those who have benefitted from it, including Bertha Miranda, who moved to Cleveland from Mexico five years ago along with her two children.
Miranda has taken digital literacy and English as a second language classes at Esperanza, and hopes to become a home care aide.
Click here to view the Spectrum News 1 segment.
Click here to learn more about Tri-C Access Centers.
July 21, 2021
Erik Cassano, 216-987-3577 or erik.cassano@tri-c.edu