Tri-C, Cuyahoga Corrections Center Partner on Hospitality Workforce Training Program
New course aims to prepare inmates for in-demand jobs and reduce recidivism rates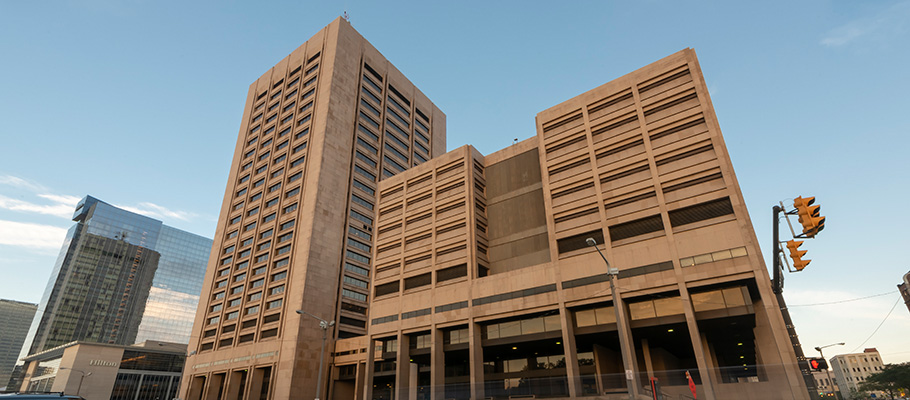 A partnership between Cuyahoga Community College (Tri-C®) and the Cuyahoga County Sheriff's Department Corrections Center has launched a workforce program to prepare inmates for jobs in the high-growth hospitality industry.
The four-week program held at the Corrections Center aims to reduce recidivism rates through education, skills training and job placement. The first class of nine students graduates Wednesday, Aug. 29.
The training sessions offer inmates an opportunity to earn four professional certificates related to the hospitality field. The credentials address topics such as food handling, guest services, safety and tourism.
Each certificate reflects workforce needs of employers in the local hospitality industry, including hotels and restaurants who conducted job interviews with students as part of the program.
"We want the students to leave the Corrections Center on a path toward life and career success," said Michael Huff, the College's dean of hospitality management. "This is their chance to build a better future."
Tri-C's Hospitality Management Center of Excellence created the course in response to a request from the Corrections Center. The program builds upon county efforts to reduce rates at which former inmates reoffend by readying them for jobs upon release.
"This program is another step in ensuring those in our care are best positioned for success upon re-entry to the community," said Ken Mills, the county's director of regional corrections. "It affords them the opportunity to make meaningful contributions to society through gainful employment."
Students who pass the training program also receive two hours of course credits at Tri-C to assist them in continuing their education at the College.
Inmates selected for the program are nearing release after serving sentences for misdemeanor crimes. Candidates are identified by corrections officers and judged as model inmates demonstrating a commitment to change.
A second class is scheduled to begin in September.
August 28, 2018
John Horton, 216-987-4281 john.horton@tri-c.edu