Something to Stomp About: Triceratops Mascot Now Has a Name
"Stomp" beats out four other finalists to win community-wide vote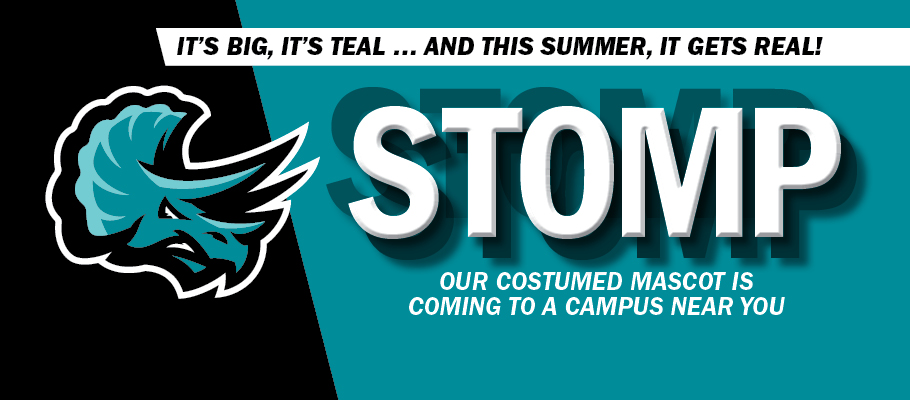 Amid the buzz surrounding Cuyahoga Community College's Triceratops mascot, you might have noticed one thing missing: Our dinosaur friend didn't have a name.

That's no longer the case. Allow us to introduce Stomp, who will be making a costumed debut later this summer.

"Stomp" bested four other finalists, garnering 1,031 votes in the two-week online balloting process, which closed Friday night. The other finalists included Tank, Tricky, Trike and Spikey.

For now, Stomp exists only in logo form — on signage, T-shirts and mugs. But stay tuned for an announcement on Stomp's first "real-life" public appearance. More details to come.
March 28, 2019
Erik Cassano, 216-987-3577 or erik.cassano@tri-c.edu