Triceratops

Tri-C: Where Triceratops Roam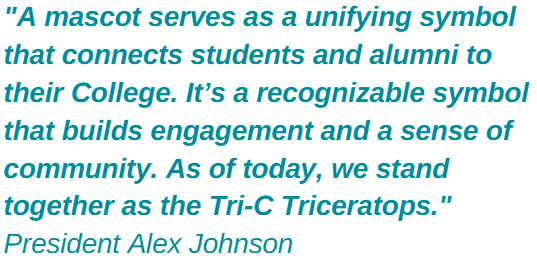 Sixty-eight million years after last walking the Earth, the Triceratops has reappeared and taken on new life as the mascot of Cuyahoga Community College (Tri-C®).

Colored in the school's trademark teal, the Tri-C Triceratops stands as a formidable yet likeable creature unique among mascots.

Students, staff and alumni chose Triceratops as the school's new mascot during an online September poll that attracted nearly 4,000 votes. With "Tri-C" built into its name, the dinosaur seems ideally suited to represent the College.
Stomp Appearances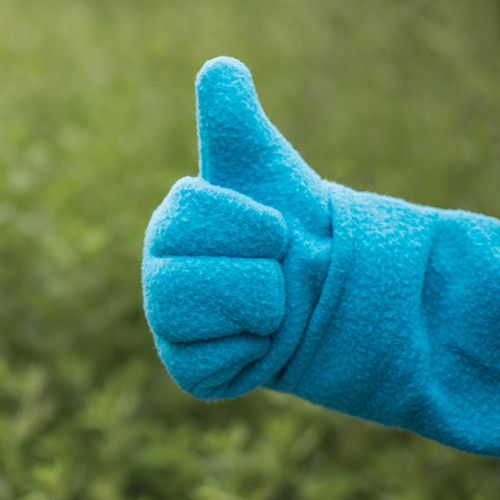 Stomp will be making a debut at a campus near you! 
Monday, Sept. 9 - 11:00 a.m.
Metropolitan Campus Center
Monday, Sept. 9 - Noon
Westshore Patio - Welcome Week Cookout
Tuesday, Sept. 10 - 10:30 a.m.
Eastern Campus Stomp Cafe
Tuesday, Sept. 10 - 11:30 a.m.
Brunswick University Center Info Desk
Tuesday, Sept. 10 - 1:00 p.m.
Western Campus Main Galleria
Triceratops Facts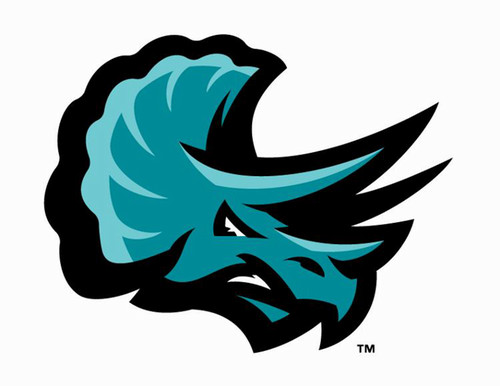 One of the largest skulls of any terrestrial vertebrate to ever evolve
Horns could reach more than three feet in length
One of the largest of all horned dinosaurs (ceratopsids) ever
One of the last non-avian dinosaurs that existed 
Most commonly found dinosaur from the hell creek formation in Montana
Giant, beak-shaped mouth that could cut through tough ferns, cycads and conifers 
Jaws lined with rows of blade-like teeth that power-mulches anything in its mouth
Frill covered in keratin, so it was likely very colorful
One of the first known dinosaurs from North America, discovered in Wyoming in 1887. The horns were initially thought to be from an ancient bison. 
Mascot Design Reference Guide
Tri-C Triceratops Merchandise