Passing the Test: Berea Hires a Familiar Tri-C Grad
First responder Ryan Casey trained with the city while earning a degree from the College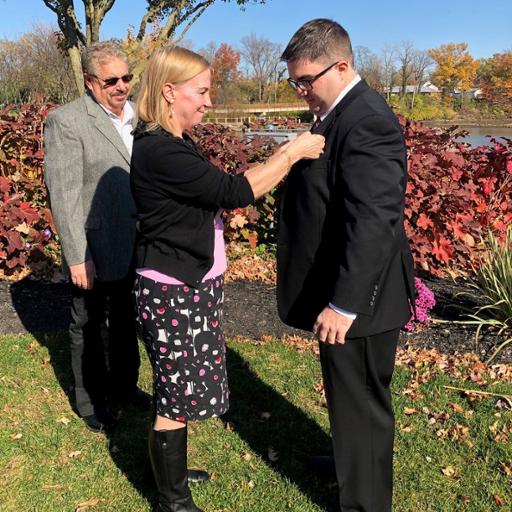 On-the-job training did more than help Ryan Casey graduate from Cuyahoga Community College (Tri-C®). It opened the door to employment. 
The city of Berea recently hired Casey as a firefighter/paramedic. During his time at the College, Casey completed most of his ambulance clinical training riding along with the Berea Fire Department. His Tri-C class also took part in a live burn training exercise in the city. 
"We know he's a good candidate," Berea Fire Capt. Mickey Herreid told cleveland.com for a story on Casey. "He had a one-year interview [while at Tri-C]." 
Casey graduated from the College in 2018 with an Associate of Applied Science degree in fire and emergency medical services. He completed the Fire Academy at Tri-C in 2013 to begin his career in public safety. 
His first responder resume includes work with several Northeast Ohio fire departments including Avon, Columbia Station and Put-in-Bay. He also worked as a full-time paramedic with University Hospitals. 
The job with Berea represents a homecoming for Casey, who grew up in the city and graduated from Berea High School.
December 02, 2020
John Horton, 216-987-4281 john.horton@tri-c.edu