Learn About the Power Systems Institute at Tri-C
Nov. 16 event offers enrollment information on the award-winning program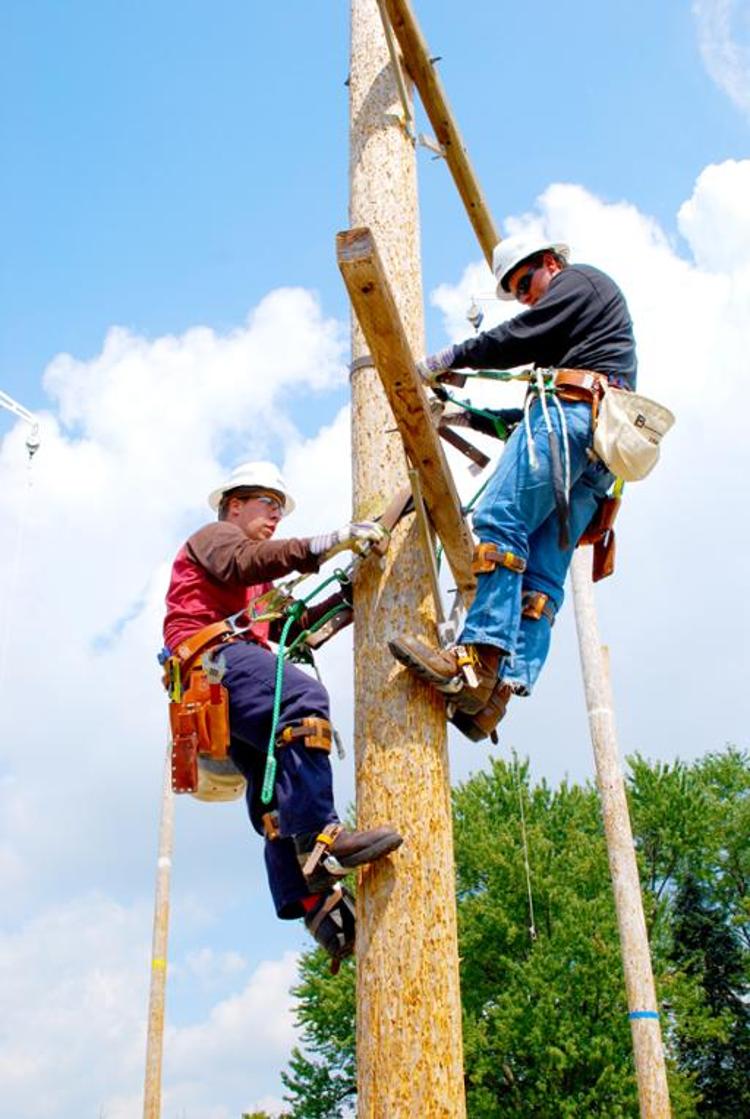 Take the first step toward a career as a utility line worker or substation electrician by attending an informational session on the Power Systems Institute (PSI) training program at Cuyahoga Community College (Tri-C®).
The award-winning program is a partnership between the College and The Illuminating Company, a subsidiary of FirstEnergy Corp., and is part of the company's ongoing efforts to train the next generation of workers.
An enrollment meeting for the fall 2020 PSI class will take place from 10 a.m. to noon Saturday, Nov. 16 at Tri-C's Metropolitan Campus Theatre. The campus is located at 2900 Community College Ave. in Cleveland.
The two-year program combines hands-on utility skills training at an Illuminating Company facility in Brooklyn with technical coursework taught in Tri-C classrooms. Graduates earn an Associate of Technical Studies degree with a focus on electric power utility technology.
Over the past three years, The Illuminating Company has hired more than 70 graduates of the program for jobs at various locations across Northeast Ohio.
FirstEnergy originally introduced the PSI in 2000 to prepare the company's next generation of utility-line and substation workers. Programs were established at colleges throughout the company's six-state service area, including Tri-C.
For information on the program, visit www.firstenergycorp.com/psi  or call 800-829-6801.
November 04, 2019
John Horton, 216-987-4281 john.horton@tri-c.edu