Law Enforcement Use of Drones Is Taking Off
Tri-C's Clayton Harris talks to WKYC about how the technology can help first responders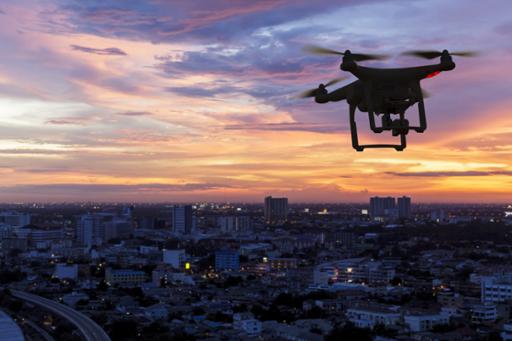 The sky is the limit when it comes to law enforcement use of drone technology, according to Clayton Harris, dean of public safety at Cuyahoga Community College (Tri-C®). 
Harris recently spoke with WKYC Channel 3 on the benefits drones offer first responders. His comments were included in a story on the Akron Police Department announcing plans to purchase a drone to help investigators safely view crime scenes and traffic crashes. 
"If you can use technology — specifically an unmanned aerial vehicle — in order to accomplish a lot of tasks that are needed to be taken care of without the chance of injuring a life, then they should be used," Harris told WKYC. 
Click here to read the story posted by WKYC. 
Harris, who oversees the College's Public Safety Center of Excellence, chaired an Ohio advisory group that developed a model policy and best practices for law enforcement use of drones. 
Under his guidance, Tri-C has established itself as a leader in the drone training field. The College launched its Drone Academy in 2016 and offers courses designed for police, firefighters and emergency personnel.
February 04, 2021
John Horton, 216-987-4281 john.horton@tri-c.edu