Finding Her Future at Tri-C
High Tech Academy allowed Brendaliz Vargas to earn a college degree before graduating high school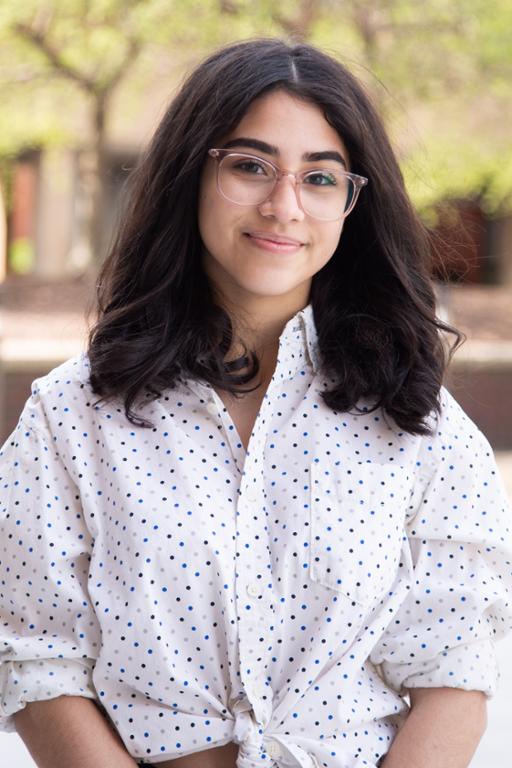 Brendaliz Vargas looked at her finances and did not see college in her future.
Despite a flawless 4.0 GPA her freshman year at Cleveland's John Marshall High School, the teen wondered how she could take the next step and become the first college graduate in her family.
She found her answer at Cuyahoga Community College (Tri-C®).
Vargas began taking classes at Tri-C her sophomore year through High Tech Academy. This month, she'll cross the stage at the College's Spring Commencement to receive an Associate of Arts degree.
"I know I will be crying," she said. "Tri-C helped me find my identity, and it changed my mindset. I learned to think to the future."
A high school counselor pointed Vargas toward High Tech Academy, a collaboration between Tri-C and Cleveland Metropolitan School District. The free program prepares students for technical careers while allowing them to earn college credit in high school.
At first, Vargas found it difficult to balance her college courses with high school studies and activities plus a part-time job. Her days often started at 6 a.m. and extended late night with homework.
"I never gave up because I had self-motivation, God and the understanding that good things were waiting at the other side of the struggle," Vargas said.
Now, Vargas will be one of 12 High Tech Academy students earning a Tri-C degree before their high school graduation. That group joins dozens of other high school students earning Tri-C degrees through dual enrollment programs such as College Credit Plus.
Vargas will return to the College in the fall to begin working toward a nursing degree and a career in Northeast Ohio's world-renowned health care industry. The ASPIRE Nurse Scholars program provided her the opportunity to continue her education.
In August, she shared her story from the podium at Cleveland Clinic's Nursing Leadership Summit. Vargas talked about how Tri-C's programs helped her put dreams within reach.
Her goal is to become a nurse specializing in postpartum care in a neonatal unit.
"I want to leave a footprint in the world," she said. "Tri-C helped me take the first step to make that possible."
Cuyahoga Community College will celebrate the academic achievements of thousands of students on May 16 at Spring Commencement. Check our News and Events page in the days leading up to the ceremony as we highlight members of the Class of 2019.
May 11, 2019
Katie Utrata, 216-987-4582 katie.utrata@tri-c.edu