Essential Alumni: Cherelda Bell
Tri-C nursing grad adapts to a changing health care environment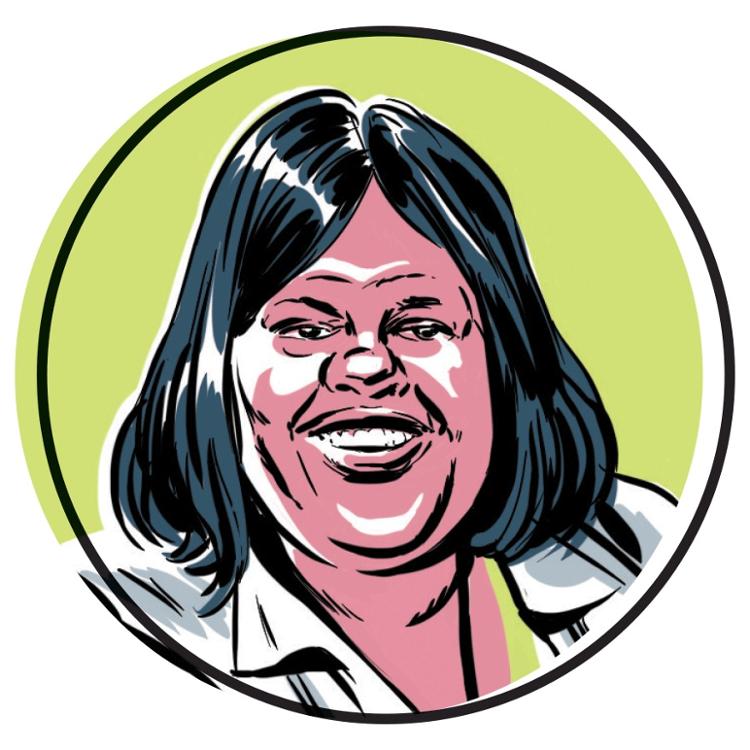 The COVID-19 battle has sent thousands of Americans to the front lines armed with medicine, supplies and, above all, compassion.

Known as "essential workers," their importance extends far beyond any crisis. They are the people who form the foundation of our society, every day of every year.

This is part of a series highlighting five Cuyahoga Community College alumni working in essential fields, looking at the ways in which they provide necessary services and support throughout Northeast Ohio — during the pandemic and always.

For Cherelda Bell, uncertainty has become a daily fact of life. She's used to adapting ― as a nurse, her job is unpredictable by nature. But the pandemic is adding even more stress.

"The rules seem to change every day," said Bell, who works at Cleveland Clinic South Pointe Hospital in Warrensville Heights. "You really don't know what to expect when you come to work, but the people here are doing a great job under tough circumstances."

With many satellite medical facilities temporarily closing their emergency departments, patients often have nowhere else to turn besides hospitals. It has put hospital nurses like Bell squarely on the front lines of the pandemic.

"Admittedly, we have a lot of people on staff who are scared, which is understandable," she said. "They're scared to get COVID and they're scared to take it home to their families. We're all changing in the garage when we get home, doing our best to not expose our families to the virus."

No matter the risk, Bell and thousands of nurses like her continue to come to work every day, knowing they're needed now more than ever. The 36-year-old Cleveland resident credits her Tri-C education for preparing her to help shoulder the massive burden placed on health care professionals.

"Tri-C prepares you for what you'll encounter in the field," said Bell, who graduated in 2018. "The nursing program is fast-paced and rigorous, and it teaches you how to anticipate the unknown and adapt fast. It teaches you how to educate people, which is particularly important now."

This article appeared in the Summer 2020 issue of Tri-C Times.
July 21, 2020
Erik Cassano, 216-987-3577 or erik.cassano@tri-c.edu