Drone Use by Law Enforcement Continues to Fly High
Tri-C's Clayton Harris talks to ideastream about protocols for the technology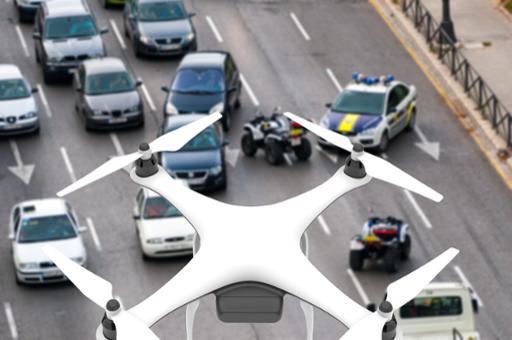 One of the newest tools in law enforcement works from above on a flight path drawn up with guidance from Cuyahoga Community College (Tri-C®). 
Clayton Harris, who oversees the College's Public Safety Center of Excellence, chaired an Ohio advisory group that developed a model policy and best practices for the use of drones by first responders. 
The 2016 group recommended using drones for tasks such as search and rescue missions, positioning officers in hostage situations, crowd control, and investigations of crime scenes and traffic crashes. 
"Many of the things that we had suggested and what the proper protocols should be are still in effect today," Harris recently told ideastream for a story on law enforcement's growing use of drone technology. 
A 2020 report by the Center for the Study of the Drone at Bard College found almost 1,600 local and state law enforcement departments and first responders using drones, according to ideastream. 
In Northeast Ohio, Cleveland police are considering launching a drone program. The Akron Police Department announced plans to purchase a drone earlier this year. 
Tri-C has established itself as a leader in the drone training field. The College launched its Drone Academy in 2016 and offers courses designed for police, firefighters and emergency personnel.
March 24, 2021
John Horton, 216-987-4281 john.horton@tri-c.edu