A Family Calling
Anthony Pugh's grandmother inspired him to pursue an associate degree in nursing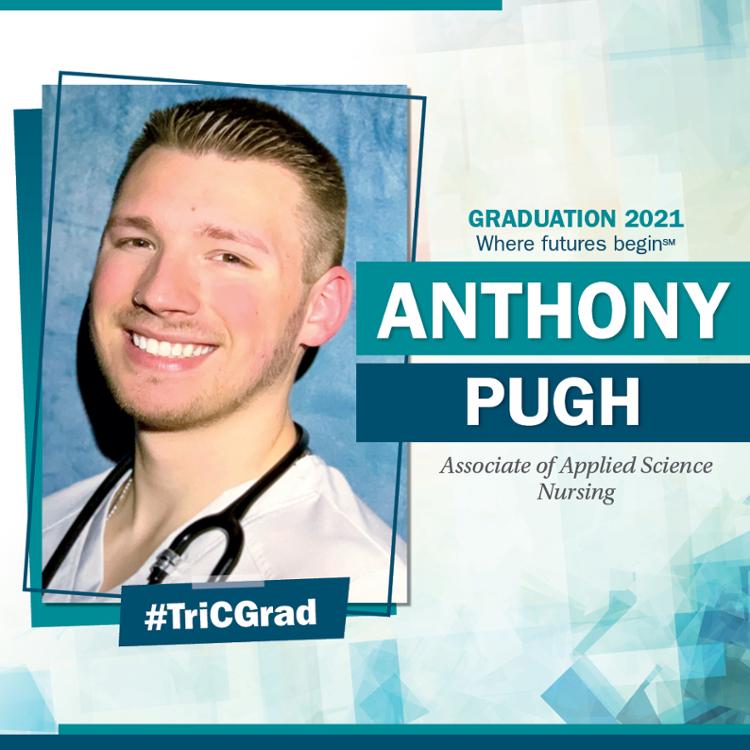 Growing up listening to his grandma recount her experiences as an ICU and travel nurse working in Florida, Alabama and other states inclined Anthony Pugh toward medicine, but it was only upon her death in 2016 that he realized nursing was truly his calling.

"I kind of wanted to be a nurse while she was alive, but then when she died I was like, 'Oh, now I really want to be a nurse,'" recalled the 22-year-old from East Sparta in Stark County.

Pugh didn't waste time. He obtained his State Tested Nursing Assistant license while still in high school and began caring for seniors at a skilled nursing facility, the closest he could get to the medical field at the time. That was followed by a year on staff at a KinderCare child care facility, which, while rewarding, convinced Pugh pediatrics would not be his focus. "They're cute when they go home at 6 o'clock," he chuckled.

Pugh's next stops were Cleveland Clinic's orthopedic trauma floor — where he's worked for the past three years helping a wide variety of patient populations, from elderly fall victims to gunshot wounds — and Tri-C's nursing program, from which he will graduate this spring.

After his grandfather died in 2020, Pugh suddenly had company on his learning path. His mother had given birth to him when she was 16 and never finished high school. A longtime STNA now in her late 30s, she got her GED and then applied to the Licensed Practical Nurse track of the Canton City Schools Adult Career & Technical Education program. Pugh's sister, now 21, entered the LPN program at the same time.

"This whole last year we've all three been going to nursing school together and studying together and doing homework together," Pugh said. "But it bothers my sister a lot, you know, having to go school with your parent. She said it's just as annoying as you'd think it is."

During the semesters when COVID-19 prevented in-person classes at Eastern Campus, Pugh's job at the Clinic proved especially beneficial by enabling him to see in person exactly what his Tri-C instructors had been teaching on screen.

"Nursing school is already incredibly difficult," he said. "To have to do it all online makes it even more difficult." However, he found that Tri-C faculty adapted quickly to the new circumstances.

"Some of my instructors were so knowledgeable in the subjects that they were teaching," Pugh said. "Having an instructor who knows what they're teaching firsthand really helped. It's hard to have an instructor teach you about ventilators if she's never touched one in her life."

After graduation in June, Pugh will take his National Council Licensure Examination and then start work in July in the ICU at Cleveland Clinic's Hillcrest Hospital.
Story written by Michael von Glahn.
Cuyahoga Community College will celebrate the academic achievements of its newest graduates during commencement, June 9 at Byers Field at Robert M. Boulton Stadium in Parma. Check our News and Events page leading up to the event as we highlight members of the Class of 2021.
June 03, 2021
Erik Cassano, 216-987-3577 or erik.cassano@tri-c.edu