My Tri-C Story

Shannon Gallagher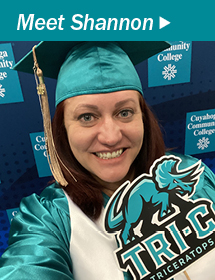 Shannon Gallagher started college for all the wrong reasons, but when she finally found the right ones, she discovered success.
Rebecca Groth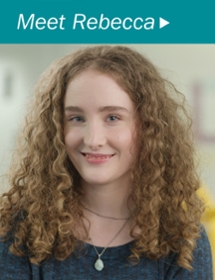 Rebecca was skeptical about college. She knew she was smart, but didn't know if the college experience would be right for her. Then she came to Tri-C, where she quickly discovered a valuable support network of faculty, staff and fellow students who not only helped her succeed academically, they helped her find a purpose and a future.
View Honors & Scholars Programs
Stephanie Bayne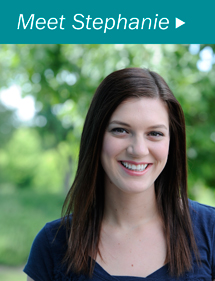 After graduating from high school in 2011, Stephanie Bayne chose to attend Cuyahoga Community College. At first, she was a little anxious about her choice as she watched many of her friends go off to four-year colleges. But she loved the small classes and the convenience.
Explore Tri-C's transfer options
Josh Gatka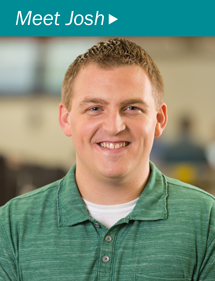 Despite having a four-year degree, Josh Gatka had a hard time finding a job. So, he enrolled at Tri-C with eyes on an associate degree in IT. As a Tri-C student, Josh took advantage of the College's Career Center and landed a job during finals week of his last semester.
Learn more about the Tri-C Career Center
Valencia Collins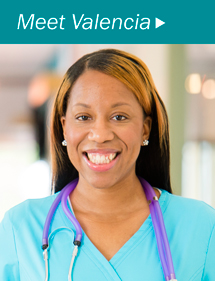 When Valencia Collins came to Cuyahoga Community College, her life changed. She experienced financial, professional and personal support from the College, and Tri-C became the foundation of the professional she is today. Valencia earned a nursing degree, and now has a job doing what she loves.
Find a program that is right for you
Tyler Lienerth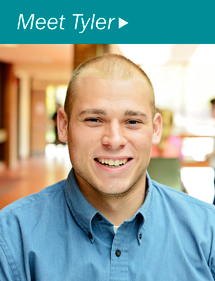 After graduating from high school, Tyler Lienerth planned to attend college and play for the baseball team. He had an offer to play at a four-year college, but chose to attend Cuyahoga Community College where he earned a scholarship and played ball for the Tri-C championship team. Tyler transferred to Baldwin-Wallace University where he is a junior and continues to play baseball.
Learn more about Tri-C athletics
Chris Groomes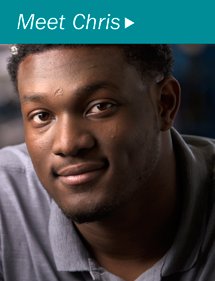 Right out of high school, Chris Groomes attended the Advanced Technology Academy through Tri-C's Workforce and Economic Development program. He got his certificate in precision machining technology in December 2013 and proceeded to enroll in the CNC Technology program.