Nancy Vásquez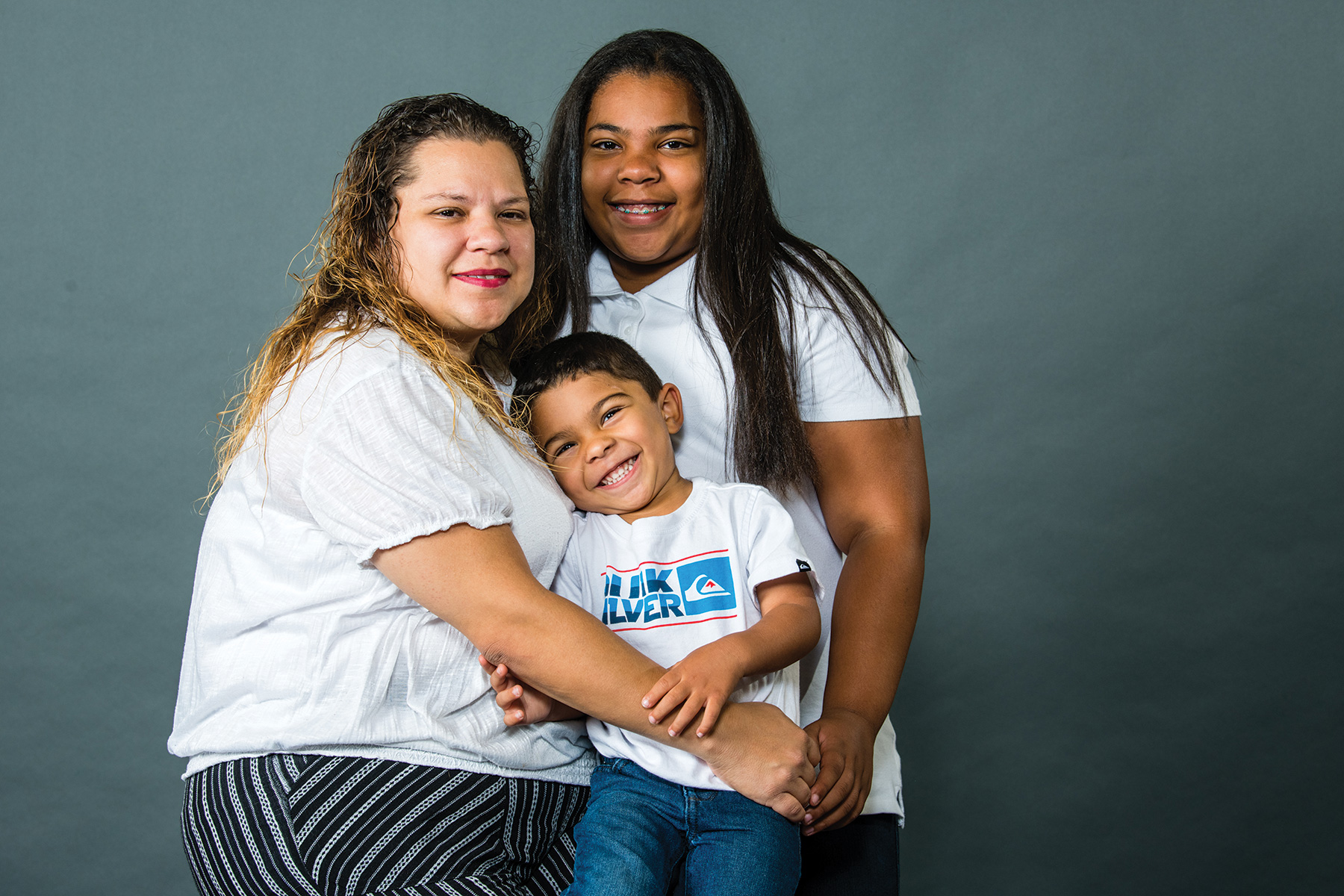 Born and raised in Defiance, Ohio, Nancy Vásquez moved to Puerto Rico with her parents in 1998 when her father retired from General Motors. On the island, Vásquez was married, had two children and worked as a librarian.

Now, a year after Hurricane Maria devastated the towns where she and her parents lived, Vásquez, 40, and her family are living in Cleveland.

"I couldn't take the living conditions in Puerto Rico any longer," she said. "Here, I don't have to worry about having enough food, water or electricity, or an education for my kids."

Vásquez arrived in Cleveland with her mother and her two children — 3-year-old Navier and 10-year-old Adamarie — in November 2017. Her father and brother, Daniel, came soon after. Her husband, Luis, remains in Puerto Rico, where he works at a bank and maintains their home.

Vásquez was eager to find a sense of normalcy. In recent years, she'd weathered diabetes-related vision loss, a breast cancer scare and her son's premature birth. Surviving Hurricane Maria and coping with the storm's aftermath intensified her stress levels.

During the storm, part of the Vásquez home flooded. Her parents' wooden house was heavily damaged. After the hurricane, there was no power, water or means to communicate.

What precipitated the family's move to Cleveland was the lack of available health care services in Puerto Rico following the hurricane. Vásquez's eyesight deteriorated further due to the stressful circumstances, and her mother couldn't find a pharmacy to refill her own prescriptions.

The family moved in with Vásquez's aunt and uncle in Old Brooklyn and quickly sought the medical care they needed at the MetroHealth Medical Center. Since arriving in Cleveland, Vásquez has undergone two cataract surgeries. Unfortunately, despite these procedures and two earlier surgeries in Puerto Rico, physicians have determined that her vision loss is irreversible.

Vásquez is undergoing counseling to cope with emotional trauma stemming from the disaster. Post-Maria, she says, a mere gust of wind or the sound of heavy rainfall is enough to send her into hurricane mode, where she must consciously fight the impulse to close windows, gather flashlights and run for cover.

She tells of bursting into tears at the sight of ice at a local Walmart because it reminded her of how hard it was to find ice in Puerto Rico after the hurricane and how she once waited in line for hours to buy a bag, only to learn it was sold out.   

Since January, Vásquez and her family have been living in a three-bedroom house on a quiet street in Cleveland, not far from her aunt and uncle's home. Adamarie is in the sixth grade at Denison Elementary, where she has made a few friends but finds it somewhat difficult to follow along in class. Navier is not in school yet, but he is learning to speak English at home.

Vásquez is hopeful, but unsure of her future — especially since her husband remains on the island.

"I have one foot on the mainland and the other in Puerto Rico," she said.