Hermindy Gónzalez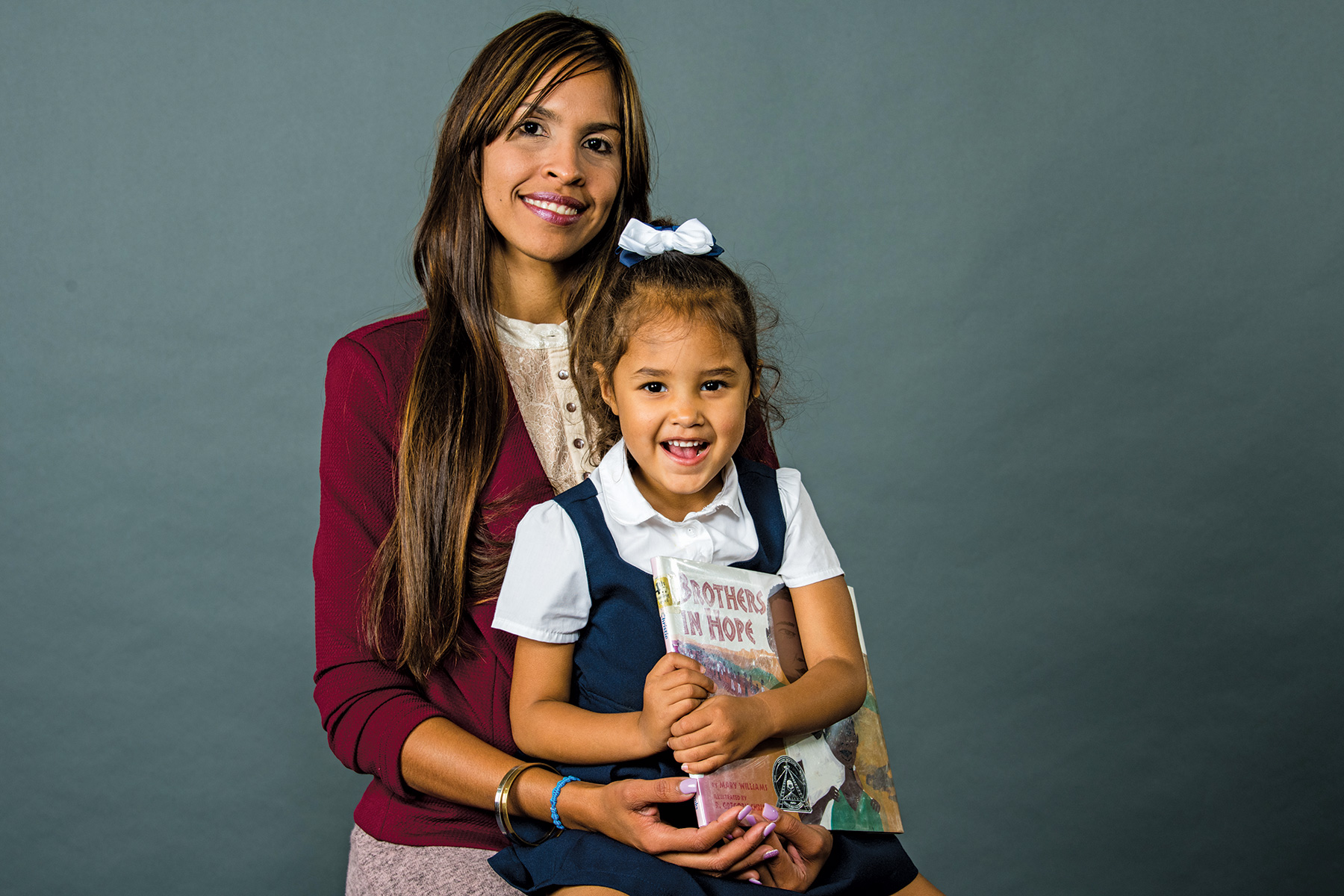 High school biology teacher Hermindy Gónzalez, 34, and her two children moved into a new apartment in the southeastern town of Guayama, Puerto Rico, three days before Hurricane Maria made landfall in September 2017.

As fate would have it, Guayama was one of the towns hardest hit by Maria, a storm that packed maximum winds of 155 miles per hour and record rainfall. Streets quickly became rivers. Agriculture, businesses, homes and other infrastructure were damaged or destroyed. Gónzalez's apartment flooded early on, prompting her to escape to a neighbor's house with her 13-year-old son, Gian Carlos, and 4-year-old daughter, Deborah.

"We thought it was the end of the world," Gónzalez said. "The wind sent roofs, traffic lights, street signs and trees flying everywhere. The sound was indescribable — like a lion's roar."

Like so many others, Gónzalez and her family lacked reliable sources of power, water and gas after the hurricane. She couldn't communicate with family on or off the island, and she stressed over what the family would eat or drink next. She worried when banks remained closed and limited cash withdrawals to $100 a day. Most of all, she was alarmed by the disorganization and dearth of resources in schools, which hindered their ability to reopen.

In light of so much uncertainty, Gónzalez and her children moved to Cleveland in early December. Upon arriving, they joined her parents, her sister, an aunt and an uncle, all of whom have lived in Cleveland for many years. She believes the timing was good.

"Times of crisis provide the best opportunity to make a change," says Hermindy. "If you stay in place, you will never know what you are truly capable of."

This is her second attempt at living in Cleveland. She lived here briefly in the winter of 2015, but returned to Puerto Rico within a few months, preferring to live on the island.

This time around, Gónzalez's life in Cleveland is taking a more definite shape. In June, she and her children moved into a three-bedroom home after living with her sister for six months. She also has a car, which makes it easier to juggle family, work and school.

In mid-August, Gónzalez became an instructional aide at Thomas Jefferson School in Cleveland, where she primarily serves as a translator for Spanish-speaking parents and students. Prior to this, she worked in the Spanish American Committee's day care center and at the Malley's Chocolates factory on Brookpark Road.

In addition to working, Gónzalez is taking English classes at Tri-C® to improve her language skills and expand her career options. Ultimately, she would like to obtain a teaching license in Ohio and resume her career as a science educator.

Her children are flourishing, too. Gian Carlos is a freshman at Max S. Hayes High School, and Deborah attends preschool at Thomas Jefferson. Both children are speaking English more fluently.
It's been a long, life-changing year for the family, full of lessons and new opportunities. The tough circumstances following the hurricane forced Gónzalez to become more organized and frugal. She's also grown in patience and tolerance and, at times, has had to dig deep for strength. The journey, she says, has been worth it.

"I'm grateful every day for what God has given me."