Community Membership Program

Due to the recent events surrounding the corona virus (COVID-19), Tri-C is taking proactive steps to protect our community, students, faculty, and staff. The Recreation Center (including the Gymnasium, Pool, and Fitness Center) are closed, and all non-credit classes are canceled until further notice. Thank you for your understanding!

At this time, credit classes are still operational.  If this changes, the college will continue to provide updates on the availability of these facilities.

For general information on COVID-19, visit: www.tri-c.edu/coronavirus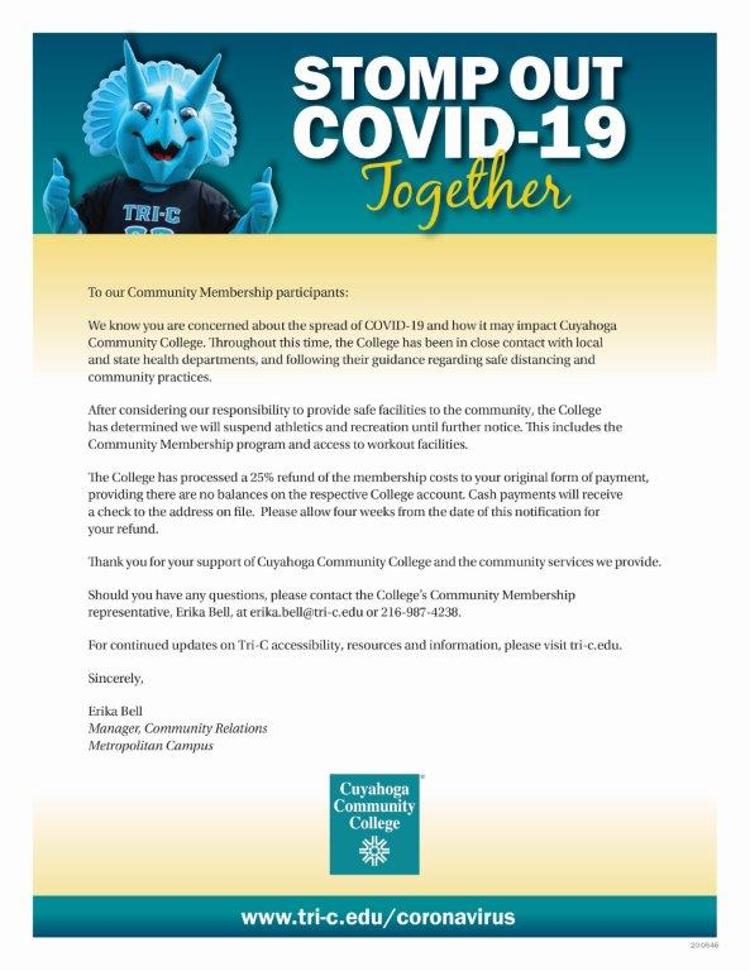 The Community Membership Program:
Membership gives you access to a variety of Eastern, Metropolitan and Western Campus facilities and discounts on select services and events.
Benefits available at each location include:

Computer Lab
Library
Recreation Center and Pool (excluding Westshore)
How much does the Community Membership Program cost?
How can I get my Community Membership?
Members must be 18 years of age or older to enroll, and they must present their IDs to obtain discounts.
Apply in person at one of the campus Enrollment Centers.