Gallery East Exhibitions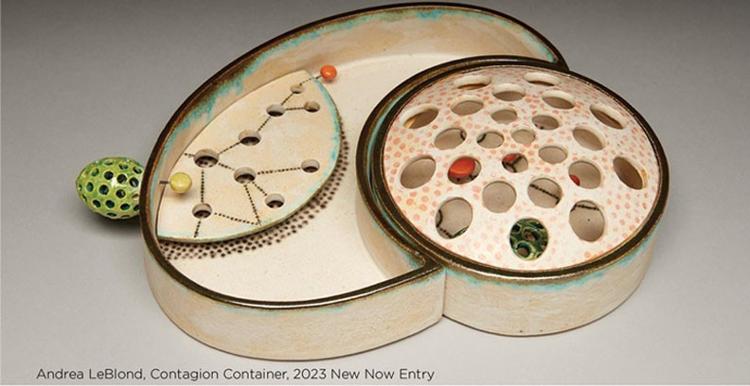 NewNow2023, Northeast Ohio's premier annual competitive art exhibition, is presented by the Artists Archives of the Western Reserve. The exhibition highlights 64 artists, including Tri-C professors. The show highlights a diverse range of multimedia artwork that both complement the neighboring imagery and stand alone brightly. The New Now has been juried by Charlotte Gordon and Mark Chepp from the Southern Ohio Museum in Portsmouth. They have already determined four award winners, but the fifth will be decided by popular vote during the opening reception.
Sept. 14 – Oct. 26, 2023
Opening Reception: Thursday, Sept. 14 | 6-8:30 p.m.
The Tri-C Creative Arts Annual Faculty Art Exhibition
See a selection of art by Tri-C's art and design faculty in a variety of media.
Nov. 16 – Dec. 14, 2023
Opening Reception: Thursday, Nov. 16 | 6-8 p.m.