Gallery East
Exhibits
47th Annual Juried Student Art Exhibition 2019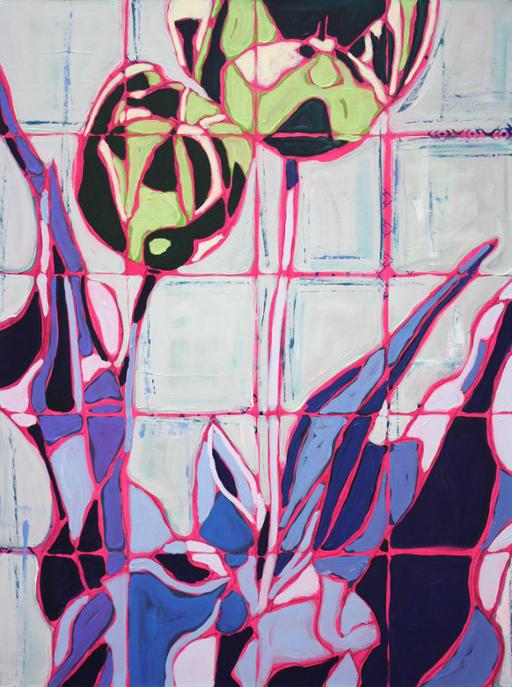 GALLERY EAST
47th ANNUAL JURIED STUDENT ART EXHIBITION 2019
APRIL 11 to MAY 8
Our 47th Annual Juried Student Art Exhibition 2019 for Tri-C Eastern campus opened with a reception on Thursday, April 11th 6pm to 8:30pm and it was  a spectecular event!  The current renovations and construction on-going on campus, did not keep a steady stream of very happy and very curious viewers from attending this year's art show.  Folks were lined-up at our doors at least fifthteen minutes before we were scheduled to open.  About a 100 people attended our opening reception and their comments of adulation and inspiration were heard throughout the night.
This year's student participation surpassed  all expectations.  We had a total of 78 students who submitted art with over 230 entries, of which 150  pieces of art  was choosen to be exhibited.   It is a multi-media art exhibit.  We have paintings on canvas, Masonite, paper - using oil, watercolor, and acrylic paint; drawings on paper - using charcole, pencil, and pastels; an assortment of ceramics - using clay and porcelian; sculptors - using wood, metal, and found objects; and printmaking - using an array of techniques for prints and books.   We awarded 21 students with the "Certificate of Recognition Award" and one student for our Roy  Bigler Award, making it a total of 22 awards this year.  
Click on and see all the fun and excitement we had at the opening reception.  Many Thanks to Mary Sender for the photos.
https://www.myglobalarts.com/photos/2019/tri-c-041119/
Students that received the Certificate of Recognition Award:
Jennifer Ratajczak
Becky Thompson
Susanne Tobin
Connor Ruppelt
Sammy Sizeman
Barbara Bergstein
Carol Steiner
Nancy Levin
Pamela Cortright
Anne Mitro
Maria Kaiser
Kathryn Soweck
Sally Baden
Jenny Samoly
Charles Strasshofer
Miriam Taub
Bailey Kincaid
Emerald Thompson
Calvin Brown
Kathryn Bakalarz
Haemin Jeong
Student that Received - Roy Bigler Award
Ben Horowitz