Intellectual Property
Copyright
Copyright is a form of protection provided by the laws of the United States for original works of authorship, including most written expressions (e.g. books, articles, and essays), drawings, photographs, software, web designs and content, logos, music and video materials.  No formal registration is required; however, once reduced to a fixed medium, the content of such works are automatically subject to copyright protection.
As a center for creative arts, scholarly works, graphic and visual design, the College is committed to strict enforcement of all applicable copyright laws, and any violation of such may lead to legal sanctions. Copyright owners hold the exclusive right to grant reproduction, public display and performance, distribution and modification of their copyrighted work.
For more information on copyrights visit the United States Copyright Office website.
Trademarks and Service Marks
The United States Patent and Trademark Office, the federal department which oversees U.S. Trademarks and Service marks, describes trademarks/service marks as "a word, phrase, symbol or design, or a combination thereof, that identifies and distinguishes the source of the goods of one party from those of others." 
The College has various names, phrases and symbols that it uses and claims the exclusive right to use as its own intellectual property.  These names, phrases and symbols are unique to the College and distinguish its services in the market place from the services of others. The College maintains the following trademarks/service marks:
CORPORATE COLLEGE®  -  WHERE FUTURES BEGIN℠ - TRI-C JAZZFEST CLEVELAND℠ - TRI-C ℠ - and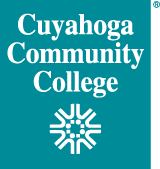 For additional information on Trademarks and Service marks, visit the United States Patent and Trademark Office website.