Day in the Life

Hear from our Alumni: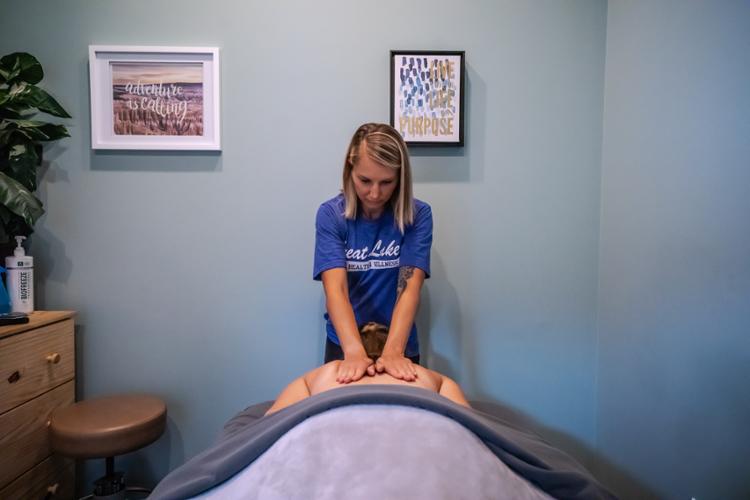 Christina Metz, LMT
Christina Metz is the massage therapy manager at Great Lakes Health & Wellness, a full-service chiropractic, massage therapy and acupuncture clinic in Westlake. She is one of five massage therapists on the team.
"Our focus is on therapy and overall wellness; thus, the majority of clients we work with are receiving therapeutic massage and working on a particular area or issue. We see most of them on an ongoing basis, whether weekly, biweekly or monthly. Because I see clients on a regular basis, I'm able to work through a set therapy plan, utilize various advanced techniques I learned and track the client's progress. The education and training I received at Tri-C is the best, most comprehensive around. The instructors went above and beyond to give me as many tools as possible to be successful."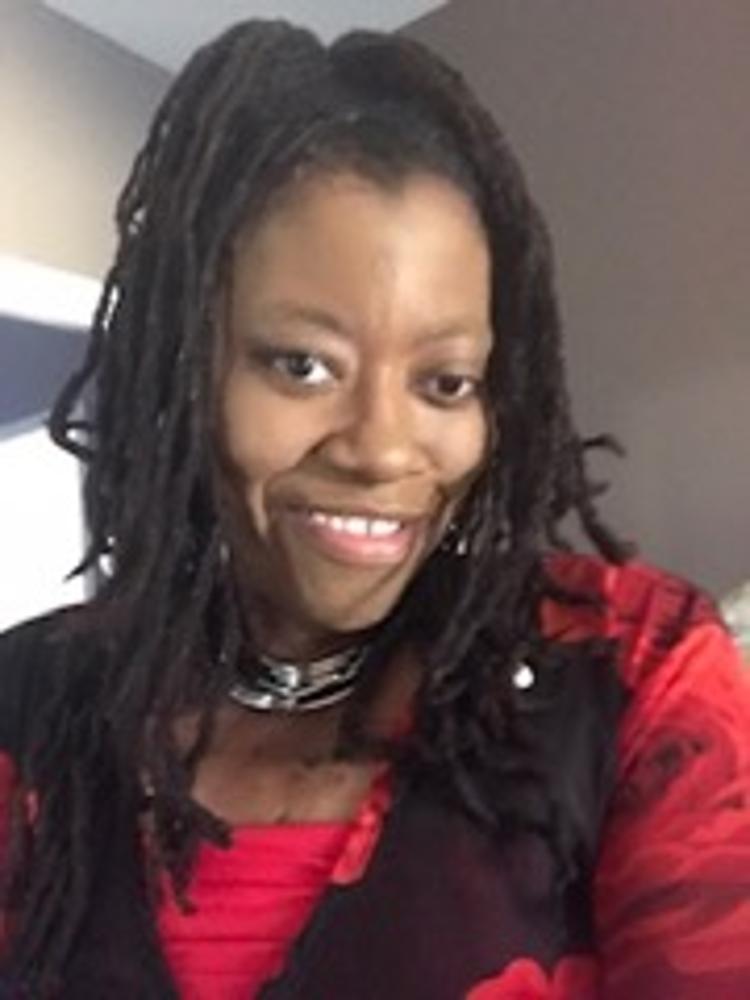 Jasmine Anderson, LMT
Jasmine Anderson is the owner-operator of Jasmine Reiki in Maple Heights. In addition to being a licensed massage therapist, she is certified in manual lymphatic drainage (MLD), prenatal therapy, comfort touch for the elderly and hot stone massage. She also works as an independent contractor at The Studio Cleveland and Judson Park Senior Living. 
"My educational experience at Tri-C was phenomenal. The staff were great, and being legally blind didn't hinder my learning process or my ability to find career opportunities."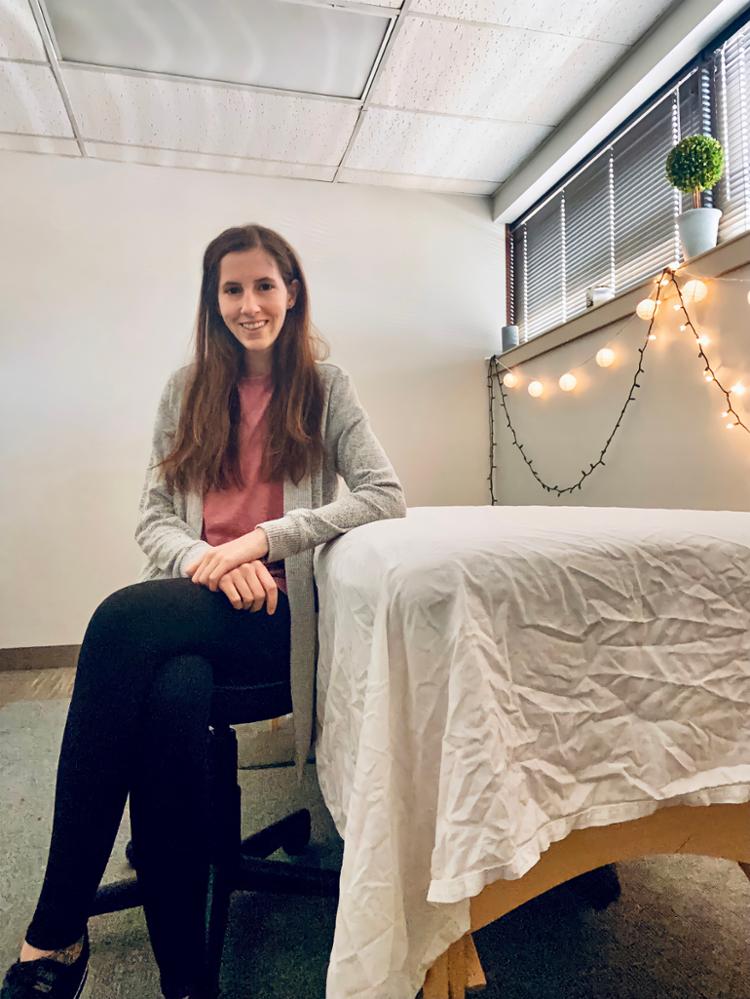 Kasey Johnson, LMT
Kasey Johnson performs massage therapy in a chiropractor's office. Most of her patients see one of the practice's three chiropractors for pain.
"The most common complaints we see include lower back/sciatic pain and neck pain. I love the medical aspect of massage because I find it rewarding to work in a setting where people are coming in for therapeutic purposes and truly appreciate the healing benefits of massage."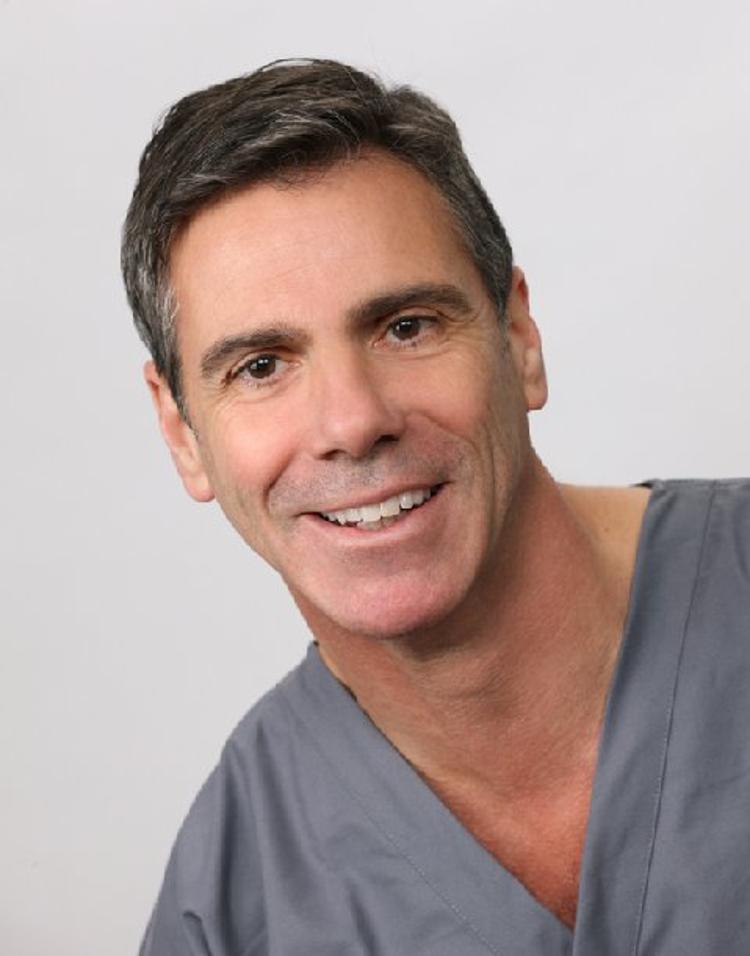 Anthony Lima, LMT
After many years in the publishing business, Anthony Lima made a career change. Inspired by his grandmother, who lived to 102, he went through the massage therapy program at Tri-C and earned an additional certification in geriatric massage from the Daybreak Geriatric Massage Institute of Indianapolis. He works as a licensed massage therapist at area independent living senior facilities and takes regular senior clients at his Lakewood studio.
"The benefits of massage for seniors are incredible. For them, massage focuses on softening hardened muscle and tissue, increasing circulation, relaxing the nervous system and relaxing the anxious mind.
The number of Americans aged 65 and older is increasing every year, so there's no shortage of prospective clients for any massage student looking to specialize in the geriatric field. Patience and a spirit of compassion and caring are important. It's more rewarding than one can imagine."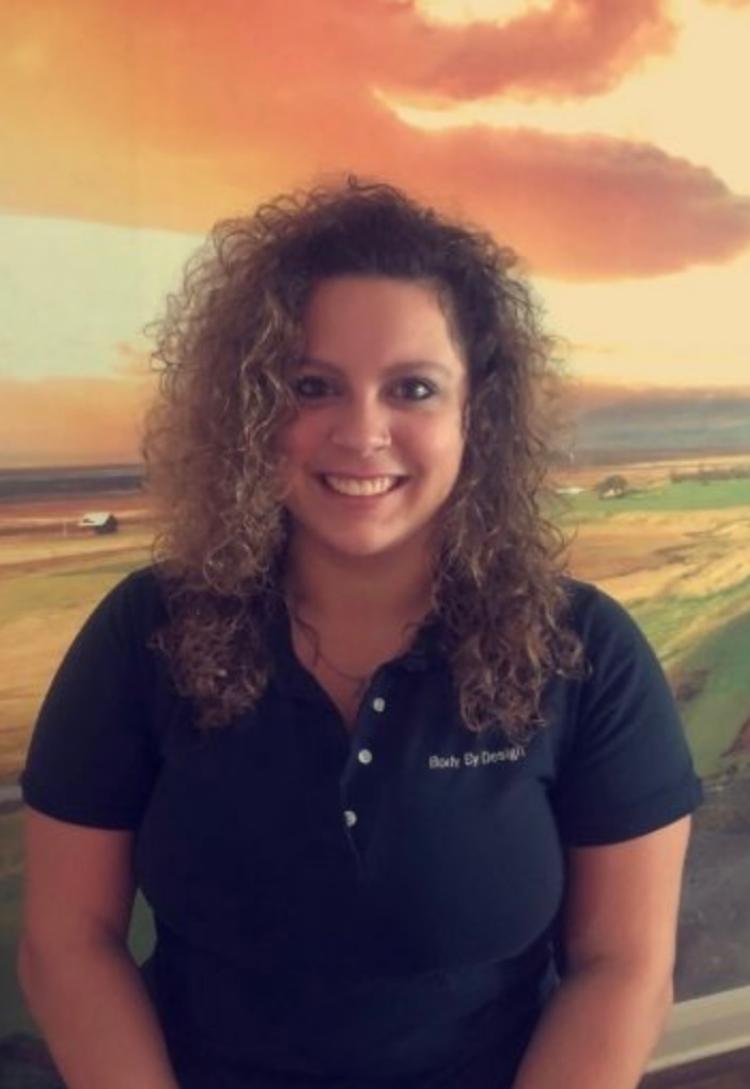 Mareena Gentry, LMT
Mareena Gentry started her career at Healing Hands in North Royalton and added a part-time job at the Strongsville Recreation Center as the years went on. She recently relocated to Pennsylvania and transferred her license to continue to work in Pittsburgh. She is a licensed massage therapist and certified in prenatal massage and cupping.
"My time as an independent contractor at the recreation center was sports-focused. Many of my clientele were very active and athletic, particularly with weight lifting. The flexibility to make my own schedule was a great! My employers provided supplies and clients, and I was responsible for performing the massage services and documenting the sessions.
Tri-C's program gave me the foundation and support I needed to succeed. The connections and amazing staff are the reason I am where I am at today with my massage career. The constant reassurance and motivation to succeed was invigorating--not to mention the 'family' feel from the team. To this day, I am still very close with many people from my cohort and keep in contact with the institution for alumni events. I am forever grateful for the massage therapy program at Tri-C and I hope that you can benefit from their resources as well!"