Veterans Day 2021: Tri-C Reflects
Recorded ceremony, available Nov. 10, will honor those who have served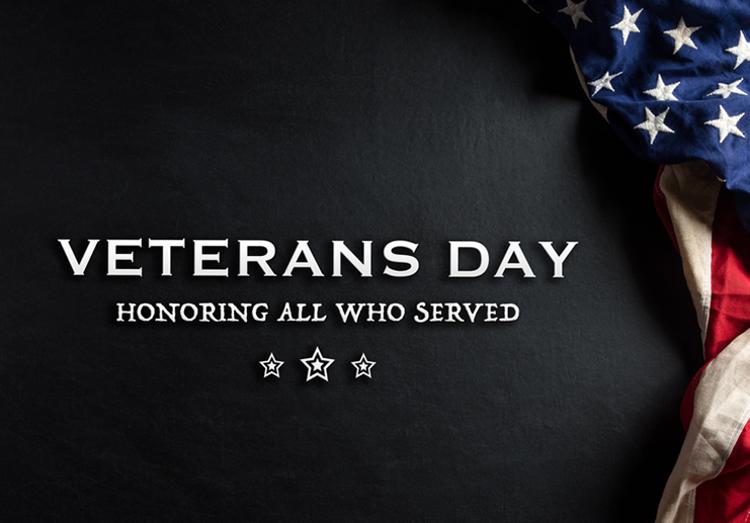 Veterans Day is an opportunity for our nation's citizens to reflect on the service of the men and women in the military. For those who have served or have loved ones who have served, it is also a deeply personal holiday. 

A recorded ceremony, available Nov. 10 through Nov. 30, features several Cuyahoga Community College (Tri-C®) students and employees sharing their thoughts and reflections on the significance of Veterans Day.

The program also includes performances of "Reveille" and "Taps" by acclaimed trumpeter Dominick Farinacci, a color guard presentation and an introduction to the College's Student Veteran of the Year, Adam Smith.

"Veterans Day provides yet another opportunity for us to thank the men and women who have served or who continue to serve in our armed forces," said Marjorie Morrison, Tri-C's Collegewide director of Veteran and Military-Connected Services. "We thank them and their families for their contributions, which provide for the continued safety and security of our nation."

Tri-C continues to be an extensive supporter of Northeast Ohio's veteran community. Since its founding in 1963, Tri-C has enrolled more than 40,000 service members as students, with many graduating and beginning successful civilian careers.

The College has earned 12 consecutive Military Friendly® School designations in recognition of its commitment to veterans and active military students.

To view the ceremony, and for more information on Tri-C's Veteran and Military-Connected Services, visit tri-c.edu/veterans.
November 09, 2021
Erik Cassano, 216-987-3577 or erik.cassano@tri-c.edu