Tri-C's Jameelah Johnson Named to All-Ohio Academic Team
Cleveland resident one of 12 honored from Cuyahoga Community College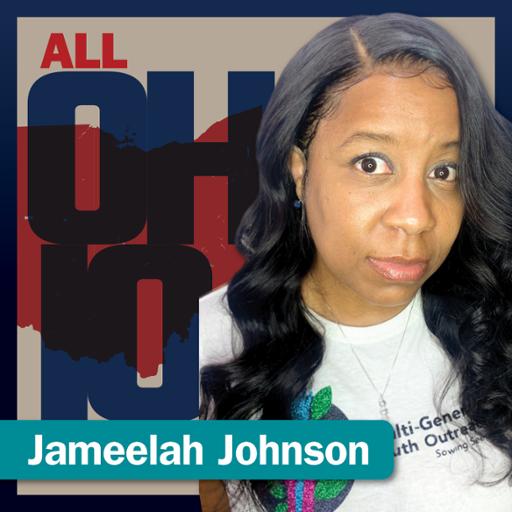 Jameelah Johnson of Cleveland was one of a dozen students from Cuyahoga Community College (Tri-C®) named to the All-Ohio Community College Academic Team, which comprises top students at the state's two-year schools. 
The All-Ohio Academic Team recognizes student excellence in academics, leadership and community service. Seventy-three students from across the state were selected for this year's team on the basis of their outstanding records. 
Tri-C had more students named All-Ohio than any other school. 
Johnson, who received third-team honors, expects to graduate from Tri-C in May with an Associate of Applied Science degree in human services. Her studies at the College previously earned her a certificate focused on chemical dependency. 
She plans to transfer to a four-year school in the fall to pursue a master's degree in clinical counseling. The former banking and real estate industry employee hopes to launch a new career in substance abuse counseling. 
During her time at Tri-C, she was involved with the Phi Theta Kappa Honor Society chapter at Metropolitan Campus. The College also helped her secure internships with Oriana House and The LCADA Way.   
Johnson joined the following Tri-C students — designated by campus — as All-Ohio:
Eastern Campus: Charese Harrison of Maple Heights (first team), Nicole Kaib of North Royalton (third team) and Isabel Ruiz-Flint of Solon (first team)
Metropolitan Campus: Stellah Ottichilo of Cleveland (third team)
Western Campus: Geri Bakushi of Lakewood (first team), Tavia Pearson of Cleveland (third team) and Janice Willier of New Orleans, Louisiana (third team)
Westshore Campus: Sara Alnaasan of North Olmsted (first team), Kylie Cianciolo of Fairview Park (first team), Lindsay Gunn of Bay Village (third team) and Catherine Parchem of Westlake (third team) 
First-team honorees will receive $1,000 scholarships, while second-team members get $500 scholarships and third-team members $250. Team members are recognized by the state in April as part of Community College Month. 
The All-Ohio Academic Team program is supported by the Ohio Association of Community Colleges, Phi Theta Kappa Honor Society and Honda of America Mfg. Inc.
April 23, 2021
John Horton, 216-987-4281 john.horton@tri-c.edu