Tri-C's Geri Bakushi Named to All-Ohio Academic Team
Lakewood resident one of 12 honored from Cuyahoga Community College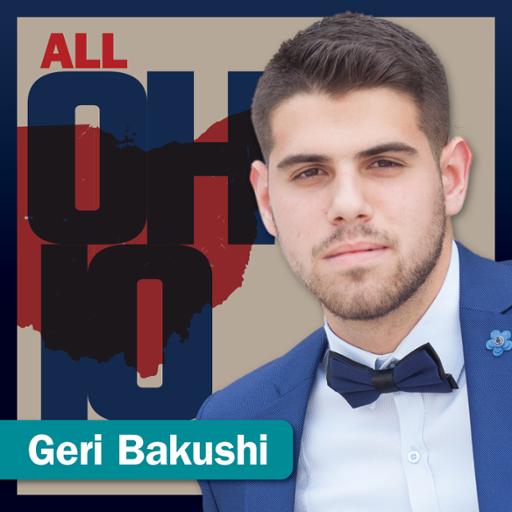 Geri Bakushi of Lakewood was one of a dozen students from Cuyahoga Community College (Tri-C®) named to the All-Ohio Community College Academic Team, which comprises top students at the state's two-year schools. 
The All-Ohio Academic Team recognizes student excellence in academics, leadership and community service. Seventy-three students from across the state were selected for this year's team on the basis of their outstanding records. 
Tri-C had more students named All-Ohio than any other school. 
Bakushi, who received first-team honors, expects to graduate from Tri-C this summer with an Associate of Science degree. The international student from Albania has maintained a 4.0 GPA while taking a course load focused on technology, engineering and math. 
He holds a leadership role in the Phi Theta Kappa Honor Society chapter at the College's Western Campus. Bakushi also served as a Tri-C student ambassador and assisted fellow students as a math and information technology tutor. 
The All-Ohio honor follows his selection to the All-USA Academic Team and being named Ohio's New Century Transfer Scholar. He plans to transfer to a four-year school this fall to study computer science and pursue a career as a software engineer and entrepreneur. 
Bakushi joined the following Tri-C students — designated by campus — as All-Ohio:
Eastern Campus: Charese Harrison of Maple Heights (first team), Nicole Kaib of North Royalton (third team) and Isabel Ruiz-Flint of Solon (first team)
Metropolitan Campus: Jameelah Johnson of Cleveland (third team) and Stellah Ottichilo of Cleveland (third team)
Western Campus: Tavia Pearson of Cleveland (third team) and Janice Willier of New Orleans, Louisiana (third team)
Westshore Campus: Sara Alnaasan of North Olmsted (first team), Kylie Cianciolo of Fairview Park (first team), Lindsay Gunn of Bay Village (third team) and Catherine Parchem of Westlake (third team) 
First-team honorees will receive $1,000 scholarships, while second-team members get $500 scholarships and third-team members $250. Team members are recognized by the state in April as part of Community College Month. 
The All-Ohio Academic Team program is supported by the Ohio Association of Community Colleges, Phi Theta Kappa Honor Society and Honda of America Mfg. Inc.
April 20, 2021
John Horton, 216-987-4281 john.horton@tri-c.edu