Tri-C to Host 'Tech 4 All Community Day'
Hands-on activities highlight April 27 technology open house at Corporate College East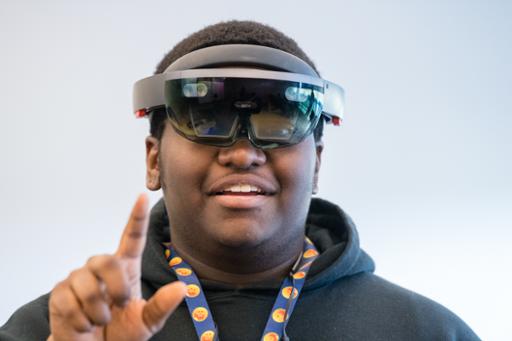 Cuyahoga Community College (Tri-C®) will host a technology open house for adults, teens and their families on Saturday, April 27, at Corporate College® East.
The Tech 4 All Community Day will offer fun, hands-on technology activities for adults, middle school and high school students and parents. The free, family-friendly event will take place from 9 a.m. to 1 p.m.
Activities will include:
Build Your Own Computer ꟷ Age 10 and up; limited to 15 participants
Microsoft HoloLens Demo ꟷ Age 10 and up
Introduction to Mixed Reality ꟷ Age 12 and up
Creating a Simple Webpage ꟷ Age 10 and up; limited to 20 participants
Protecting Yourself From Cybersecurity Threats ꟷ Age 14 and up 
Blockchain: What Is It, and Why Should I Care?ꟷ Age 15 and up
The open house will also provide opportunities to learn about IT programs offered through the College's Information Technology Center of Excellence, explore career options and talk with IT professionals.
Registration is required for the free event and can be done at www.tri-c.edu/Tech4All. The registration deadline is Monday, April 22. Call 216-987-4770 for more information.
Corporate College East is located at 4400 Richmond Road in Warrensville Heights.
April 02, 2019
John Horton, 216-987-4281 john.horton@tri-c.edu