Tri-C to Host Conversation With Members of George Floyd's Family
Virtual program examines Floyd's death and how it sparked a racial justice movement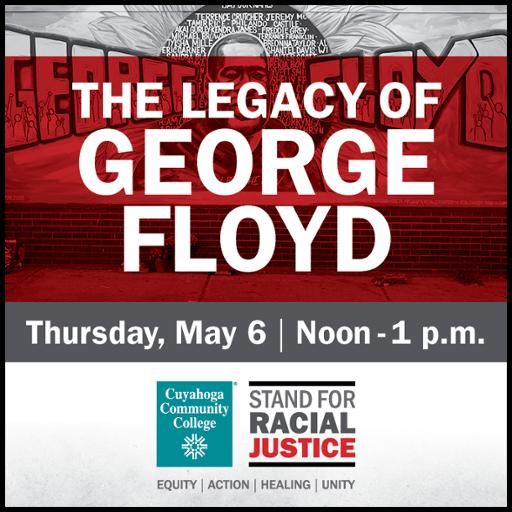 Cuyahoga Community College (Tri-C®) will host a conversation with members of George Floyd's family that examines his legacy and the racial justice movement that grew from his death. 
The free virtual program — "The Legacy of George Floyd" — will take place via livestream from noon to 1 p.m. Thursday, May 6. Visit tri-c.edu/georgefloyd to register for the program. 
Angela Harrelson and Selwyn Jones, aunt and uncle to Floyd, will talk about their nephew and the path forward for Black Americans and the nation. Both have traveled the country over the past year to promote discussion on social justice issues. 
Floyd gasped his final words — "I can't breathe" — while lying handcuffed on a Minneapolis street with a police officer's knee pressed into his neck. His death fueled protests across the nation and world. He became a symbol of the effects of systemic racism. 
But he was also a beloved family member, and his loss devastated those closest to him. 
The conversation with Harrelson and Jones will explore the magnitude of Floyd's death on multiple levels. The conversation will be moderated by Nyle Fort, a minister, activist and scholar. 
This event is sponsored by Tri-C's Stand for Racial Justice, which seeks to advance racial equity and healing at the College and across Northeast Ohio through education, dialogue and action.
April 09, 2021
John Horton, 216-987-4281 john.horton@tri-c.edu