Tri-C to broaden settling student debt and releasing stranded credits
Pilot program brings together eight colleges to put students back on graduation path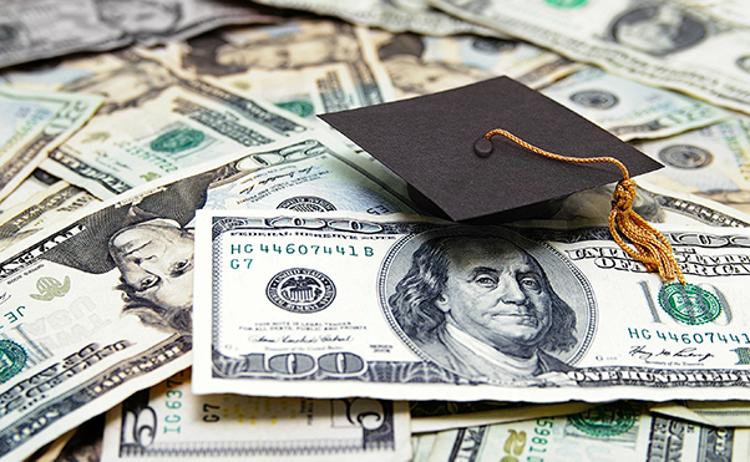 Cuyahoga Community College (Tri-C®) will be part of a regional pilot program to address stranded credits and student debt, potentially putting more students back on the path to graduating and joining Ohio's workforce.
Other colleges and universities participating in the pilot include Cleveland State University, Kent State University, Lakeland Community College, Lorain County Community College, Stark State College, The University of Akron and Youngstown State University.
The program itself was developed by Ithaka S+R, a New York nonprofit that aims to broaden access to higher education by reducing costs and improving student outcomes.
Stranded credits refer to credits that a student earns but cannot apply toward a degree or transfer. An estimated 95% of colleges and universities in the U.S. withhold transcripts for this reason, and 6.6 million students owe approximately $15.4 billion. The average balance ranges between $631 for former community college students to $4,400 for former four-year university students.
Ithaka S+R research shows that stranded credits disproportionately affect students of color and those from low socioeconomic backgrounds.
Jennifer Demmerle, vice president of finance and business services for the College, said the collaboration aligns with Tri-C's existing College Comeback and Student Debt Forgiveness programs, announced in August 2021, which forgive stopped-out student debt.
"Tri-C is continually exploring ways to remove barriers for students and create incentives for them to return and complete their education," she said. "With the debt forgiveness programs we have in place, we have already forgiven more than $1 million in debt, and this pilot will allow us to build on that." 
Tri-C had more than 2,000 stopped-out students with over $1 million in outstanding balances from 2018 to 2020, with an average of 18 stranded credit hours per student. Through its two existing debt forgiveness programs, Tri-C has already forgiven more than $1.4 million for more than 3,000 students.
Angela Johnson, Tri-C vice president for access and completion, said that of the 3,000-plus students supported by the Student Debt Forgiveness or College Comeback programs, 420 have enrolled at Tri-C this fall.
"About 8% of the students supported by one of Tri-C's debt forgiveness programs were about to return to college this fall," Johnson said. "With the additional financial supports designed for this initiative, more students can complete their degrees."
The presidents of all eight institutions are eager to support the initiative. Tri-C already has partnerships with Cleveland State, Kent State, The University of Akron and Youngstown State that provide pathways toward a four-year degree.
"This is something that benefits everyone involved," Demmerle said. "It recovers stranded credits and puts students back into classrooms, and it creates more enrollment for the participating institutions, which expands the region's educated workforce."
The pilot program has three core features:
Participating institutions will agree to settle debts and release transcripts for former students who re-enroll at their own or any other participating institution.
Beginning in spring 2022, representatives from Ithaka S+R and the eight institutions will contact eligible students to advise them on an individualized enrollment plan.
Institutions will work to account for resolved debts for students who enroll somewhere other than their previous institution. Settling this debt will encourage institutions to continue participating in the partnership.
An estimated 60,000 individuals throughout Northeast Ohio have stranded credits. If 1 in 10 of those individuals re-enrolls through the partnership, then 6,000 stopped-out adults could be back on track to graduating from college and contributing to the state economy.
By 2025, an estimated 65% of Ohio workers will need a degree or certification to meet on-the-job demands. The Greater Cleveland area falls far short of that bar: Only 37% of residents have earned an associate or bachelor's degree.*
Demmerle and Johnson will lead the College's contribution to the pilot, which begins this month. The goal is for students to re-enroll as early as fall 2022. If the model is sustainable, it could be replicated throughout Ohio and in other states.
*Source: 2021 "Aligning Opportunities in Northeast Ohio" report, Team NEO
December 10, 2021
By Anthony Moujaes, 216-987-3068 anthony.moujaes@tri-c.edu