'Tri-C Times' Unveils a New Look
Summer 2018 edition of magazine now available online and at select locations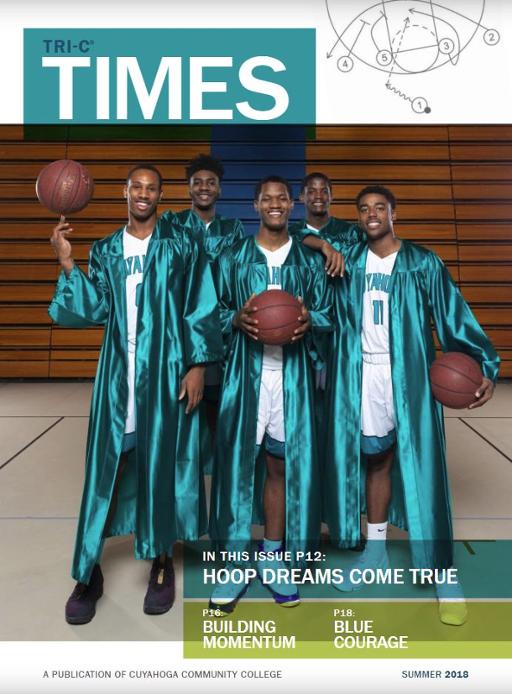 The next edition of Tri-C Times features a fresh new look to better tell the story of Cuyahoga Community College (Tri-C®).
The eye-catching redesign utilizes more lively layouts to showcase articles highlighting College programs and key initiatives; student successes; the work of faculty and staff; and alumni achievement.
The 32-page publication features the work of an award-winning cast of writers and photographers. The magazine is produced by Tri-C's Integrated Communications Department.
The College distributes more than 40,000 free copies of Tri-C Times across Northeast Ohio. Look for the magazine available at campus locations as well as Cleveland Public Library and Cuyahoga County Public Library branches.
In addition, it is provided to subscribers of Cleveland Magazine and Smart Business and will be included with the September editions of each publication.
Current and past editions of Tri-C Times can also be found online.
July 23, 2018
John Horton, 216-987-4281 john.horton@tri-c.edu