Tri-C Student Voter Campaign Gains National Media Mention
Column posted by Forbes highlights student-led efforts for democratic engagement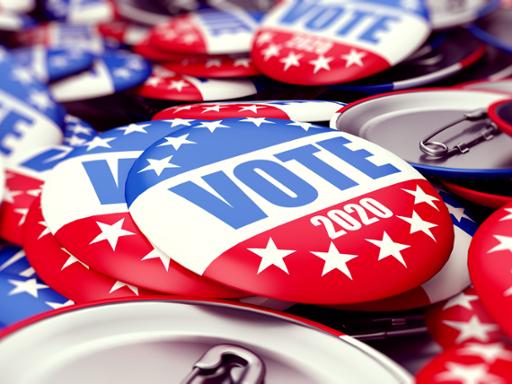 When it came time to pick a college leading the way on student voter participation, Cuyahoga Community College (Tri-C®) won in a landslide. 
A column posted by Forbes featured efforts by Tri-C students to engage their peers in the voting process. The op-ed was penned by Clarissa Unger, director and co-founder of the Students Learn Students Vote Coalition. 
Unger highlighted Tri-C as a campus partner "piloting and perfecting strategies that will lead to higher student voter participation." She focused on the work of a student-led project called  "The Voting Experience." 
The exhibit familiarizes students with the process of registering to vote, researching candidates and issues in a nonpartisan fashion, and casting ballots. It debuted in 2018 as a hands-on display and continued last year. 
The Voting Experience is being offered virtually in 2020 due to the COVID-19 outbreak. It can be found at tri-c.edu/tricvotes. 
"In a pandemic-induced pivot, Tri-C fully transitioned voter engagement efforts to accessible and shareable videos that students have led, developed, and championed by themselves," Unger wrote. "Tri-C's voting experience video series helps students understand their ballot, registration, and vote by mail eligibility all in about three minutes." 
Click here to read Unger's full column. 
This year's The Voting Experience project at Tri-C was led by four students — Sebastian Canales of Parma, Arwa Elmashae of Shaker Heights, Charese Harrison of Maple Heights and Chukwudalu Okafor of Cleveland.
Each is a Democracy Fellow with the Fair Election Center's Campus Vote Project, a national movement encouraging students to be politically active. They are working with Tri-C's Office of Government Relations on the effort.
Motivating students to vote is woven into the college experience at Tri-C. The school has been recognized as a "Voter Friendly Campus" for its efforts to help students participate in the political process. 
Tri-C is also among 31 colleges and universities selected as codesigners for "Ask Every Student," a project of the National Resource Consortium on Full Student Voter Participation. The goal of "Ask Every Student" is to achieve 100% college student participation in elections. 
The College also offers a year-round "Promote the Vote" campaign and takes part in activities such as the Your Voice Matters Youth Summit, an outreach event for high school students.
October 08, 2020
John Horton, 216-987-4281 john.horton@tri-c.edu