Tri-C Student Lands at U.S. Figure Skating Championships
Eva Pate and her partner finish seventh in ice dance competition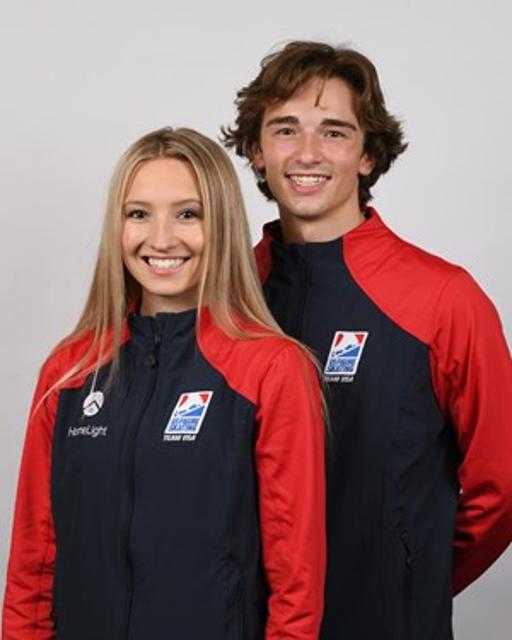 Cuyahoga Community College (Tri-C®) student Eva Pate keeps her talent on ice. 
Pate and her ice dance partner, Logan Bye, finished seventh at the 2021 U.S. Figure Skating Championships. The national competition recently took place at Orleans Arena in Las Vegas, Nevada. 
The 20-year-old is studying small business management at the College and balancing classes with her training with Team USA. 
Pate started skating at age 5 while attending a Girl Scout troop event in her hometown of Strongsville. She competed in U.S. Figure Skating's National Solo Dance Series from 2012 to 2017, earning seven medals. 
She and Bye began partnering on the ice in 2019. The pair won the 2020 U.S. Ice Dance Challenge and has competed in the last two national championships. 
A second skater with a Tri-C connection ­— 2018 graduate Katie McBeath — finished seventh at the championships in the pairs competition. She and her partner, Nathan Bartholomay, are also members of Team USA. 
The 26-year-old from Garfield Heights won the 2017 U.S. Collegiate Figure Skating Championship while attending Tri-C.
February 25, 2021
John Horton, 216-987-4281 john.horton@tri-c.edu