Tri-C Softball: On to Nationals
Triceratops win district title to earn spot in the NJCAA championship tournament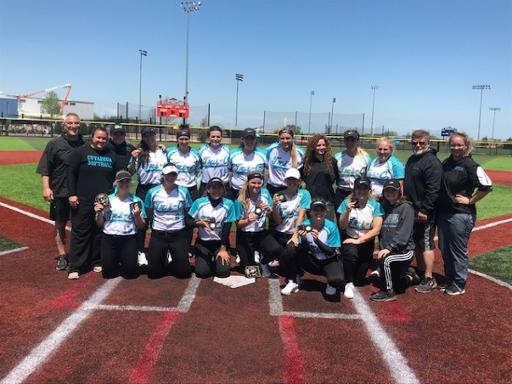 The Cuyahoga Community College (Tri-C®) softball team spent most of the season in the national rankings. Next week, they'll play for the right to be called national champions.
The Triceratops stomped Michigan's Oakland Community College 7-0 today to win the district title and earn a spot in the NJCAA Division II National Championship tournament taking place next week.
Pitcher Lyndsey Baglia threw a complete-game shutout for Tri-C, allowing only four hits over seven innings in the game at Sports Force Parks in Sandusky. Baglia was named MVP of the district tournament.
Triceratops batters pounded out 11 hits and worked Raiders pitchers for six walks. Every Tri-C player got on base. Bre Musick, Hailey Hujer and Cassie Fendrick led the way with two hits each. Megan Mulhan had two RBI.
Nationals will be held May 22-25 at Traceway Park in Clinton, Mississippi. Tri-C enters the championship tournament with a record of 36-11.
This is the third time Tri-C has qualified for nationals. The team also played in the tournament in 2004 and 2013. 
May 15, 2019
John Horton, 216-987-4281 john.horton@tri-c.edu