Tri-C Scholar Coach Crowning Queens in Quarantine
Alumna Dameyonna Willis empowers young girls through QUEENIAM nonprofit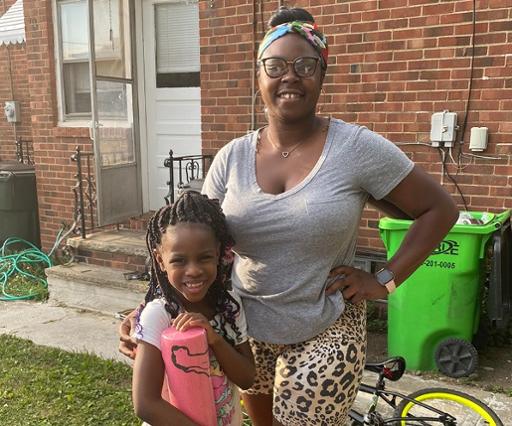 Cleveland is the site of a royal coronation — many of them, actually. And it's all thanks to Dameyonna Willis, a coach in the Say Yes Scholar Program at Cuyahoga Community College (Tri-C®). 
Willis' desire to motivate and empower young people extends beyond her job at Tri-C. She is also the founder of the nonprofit organization QUEENIAM, which teaches young Cleveland-area girls how to boost their confidence and self-image to become "queens." 
From its 2016 beginning until last year, the organization hosted group activities in partnership with other area organizations. But COVID-19 put a stop to the in-person gatherings. 
That's when Willis — a 2015 Tri-C graduate — launched the "Queen in Quarantine" virtual program. Aimed at girls between 7 and 17, the program hosts twice-monthly online group activities via Zoom. 
"Queen in Quarantine gives our girls an opportunity to look forward to something each month," Willis said in a recent article in FreshWater, a weekly Cleveland-based e-magazine. "It also gives them a safe space to deal with isolation and any depression they may be experiencing." 
QUEENIAM is entirely funded through Willis' volunteer efforts, which include seeking sponsorships and selling handmade soy candles. Her long-term goal is to open a permanent physical location for the program. 
But while COVID-19 still limits the ability to meet in person, Willis is determined to keep her organization moving forward online. 
"QUEENIAM has been a lot of long hours, weekends and nights, but it is a passion project for me," Willis told FreshWater. "I have been rewarded in so many different ways, especially by these families believing in me and allowing me to be part of their journey." 
Click here to read the full FreshWater article.
February 01, 2021
Erik Cassano, 216-987-3577 erik.cassano@tri-c.edu