Tri-C President Shares Lessons of Leadership With Business Community
Alex Johnson reflects on his time at Tri-C and explores 'seasons of change' as an opportunity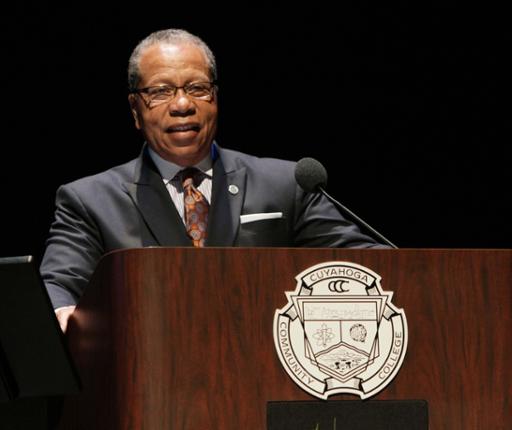 As he prepares to conclude nearly a decade of leadership at Cuyahoga Community College (Tri-C®), president Alex Johnson will share insights on leadership and organizational advancement with Northeast Ohio business leaders.
Johnson is writing his final three columns for Smart Business Magazine on lessons of leadership to propel a new generation of leaders in the years to come.
In the December 2021 issue, Johnson explores aligning the entire College around increasing graduation rates by involving "every office and department, with much greater participation than a top-down approach would have achieved."
He explained further: "This needed to be a concerted effort by everyone, including administrators, faculty members, campus staff, students, community members, employers and government leaders, to establish priorities, identifying innovative approaches to solving problems and ultimately increasing success for our community."
The resulting process was collaborative and inclusive, and it "began to grow a new culture that valued the involvement of people across the institution."
Johnson's next column will address the physical infrastructure needed on campus and in the community.
December 21, 2021
By Anthony Moujaes, 216-987-3068 or anthony.moujaes@tri-c.edu