Tri-C President Alex Johnson Discusses 'Degree Link' on Local TV, Radio
Johnson, CSU President Harlan Sands appear on WKYC and WCPN ideastream to spread word about schools' academic agreement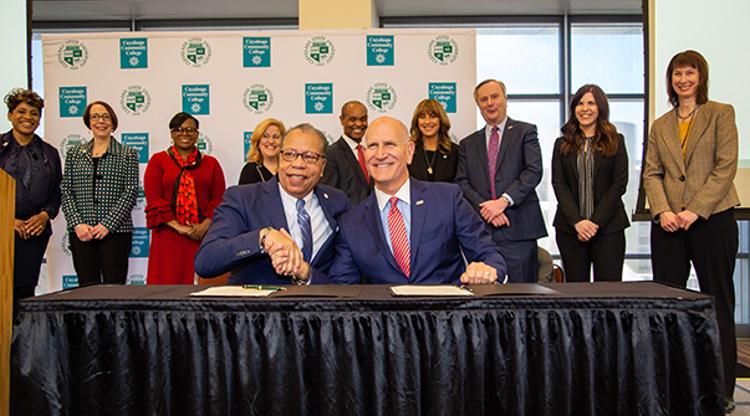 Two weeks ago, Cuyahoga Community College President Alex Johnson and Cleveland State University President Harlan Sands signed a milestone academic agreement between the two schools.

Called Degree Link, the agreement will provide students with structured academic pathways between Tri-C and CSU, allowing students to move seamlessly between the two schools in pursuit of their associate and bachelor's degrees.

The agreement further advances what is already a strong academic relationship between Tri-C and CSU. Between 2015 and 2017, more than 5,600 students transferred between the schools.

The goal of Degree Link is to improve access to education — one of Johnson's most prominent initiatives at Tri-C — and facilitate academic success and degree achievement for as many students as possible.

This week, Johnson and Sands appeared on local radio and TV to discuss Degree Link. The schools' presidents made joint appearances on WKYC Channel 3 and 90.3 WCPN ideastream to talk about the anticipated impact of the agreement on both institutions and on the region's workforce.
March 21, 2019
Erik Cassano, 216-987-3577 or erik.cassano@tri-c.edu