'Tri-C Performing Arts' Brings Award-Winning One O'Clock Lab Band to Cleveland
Concert at Westlake High School celebrates Jazz Appreciation Month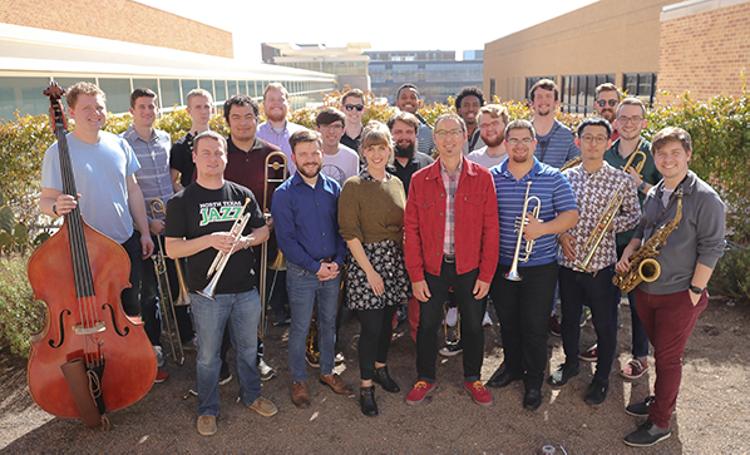 The Grammy-nominated One O'Clock Lab Band will perform a concert as part of DownBeat Jazz Education Days by Cuyahoga Community College (Tri-C®) and Tri-C JazzFest Cleveland.

The concert takes place at 7 p.m. Tuesday, April 9, at the Westlake High School Performing Arts Center, located at 27830 Hilliard Blvd. in Westlake.

Directed by Alan Baylock, the One O'Clock Lab Band is the premier performing ensemble of the internationally acclaimed University of North Texas jazz studies program. With seven Grammy nominations from over 50 recordings, the One O'Clock Lab Band is noted for exceptional individual musicianship and tight ensemble performance.

The concert is a highlight of JazzFest DownBeat Jazz Education Days, where more than 300 students will participate in adjudicated performances and workshops with national artists.

"It's great to celebrate Jazz Month with a three-day residency by the One O'Clock Lab Band," said Terri Pontremoli, director of Tri-C JazzFest. "When you see young people play at this level, you know the future of jazz is in good hands."

The programming and performances support the educational mission of Tri-C JazzFest to present opportunities to learn from world-class artists. Visit www.tri-cjazzfest.com for more information.

Tickets for the One O'Clock Lab Band are $15 (free for students). Purchase tickets at untlabband.eventbrite.com or call 216-987-4444. Seating is first come, first served.

Tri-C's 2018-2019 Performing Arts season features 10 productions showcasing classical piano, jazz and dance. It is designed to bring a world-class artistic experience to the Greater Cleveland community. To learn more, visit www.tri-c.edu/performingarts.
March 29, 2019
John Horton, 216-987-4281 or john.horton@tri-c.edu