Tri-C Partners on Livestreamed Dance Performance From NYC
Online program featuring Ronald K. Brown/EVIDENCE set for Feb. 18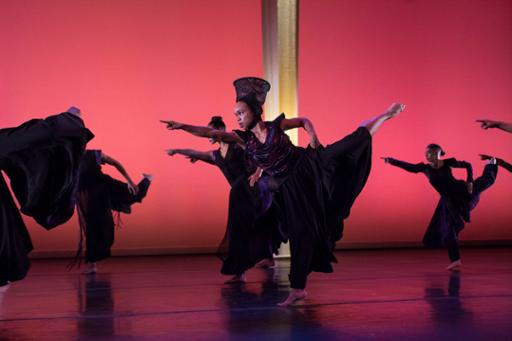 Gain a greater understanding of the human experience through dance and storytelling by Ronald K. Brown/EVIDENCE during a performance livestreamed from The Joyce Theater in New York City. 
The virtual event begins at 8 p.m. Thursday, Feb. 18. It is presented by Cuyahoga Community College (Tri-C®), DANCECleveland, The Joyce Theater Foundation and Northrop at the University of Minnesota. 
The program will include some of EVIDENCE's most iconic pieces, including an updated version of Mercy and an excerpt from Grace. The dance company is acclaimed for its ability to integrate traditional African dance with contemporary choreography and spoken word. 
The performance is part of the 35th anniversary celebration of EVIDENCE. 
"The dancers and I are grateful for the generosity of The Joyce, Northrop, DANCECleveland and Tri-C to make this performance possible — safely — during a global pandemic," Brown said. "It is an absolute blessing and true gift for EVIDENCE to share these works with audiences around the world." 
Tickets are $25. Click here to purchase. On-demand streaming of the show will be available to all ticket holders through March 4. 
This is Tri-C's first collaboration with The Joyce Theater, a New York City institution. 
"While the pandemic has stopped live performances, it has also presented some unique opportunities," said Terri Pontremoli, director of Tri-C Performing Arts and Tri-C JazzFest Cleveland. "Along with DANCECleveland, we are thrilled to co-present this extraordinary dance company in partnership with the prestigious Joyce Theater in New York and Northrop in Minneapolis." 
Visit dancecleveland.org for more information on the Feb. 18 performance as well as other virtual activities — including free community dance classes and panel discussions — in the days leading up to the event.
February 01, 2021
John Horton, 216-987-4281 john.horton@tri-c.edu