Tri-C Joins Ohio To Work Initiative
Program connects residents with job seeking resources and support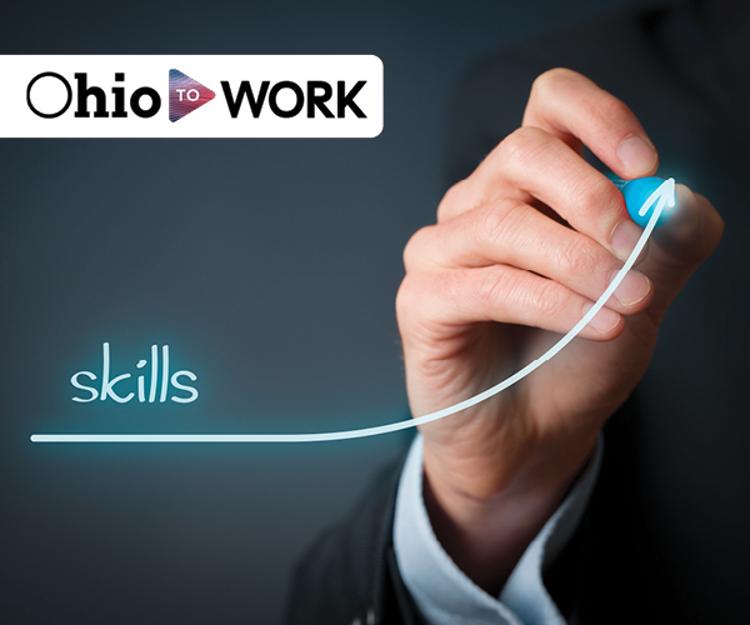 Cuyahoga Community College (Tri-C®) has joined the Ohio To Work initiative to provide skill development opportunities for Ohio's workforce.

Led by JobsOhio in partnership with MAGNET, Ohio To Work helps Cuyahoga County residents impacted by the pandemic, connecting them to career resources and support. Participants can access career coaching and support services, skills assessments and training programs in health care, manufacturing and IT.

"Ohio To Work focuses on employers, existing service providers and displaced workers," said William Gary, executive vice president of Workforce, Community and Economic Development at Tri-C. "We are excited to be a part of this workforce ecosystem, readying individuals for in-demand jobs that provide livable wages."

Tri-C has been one such provider of career and technical training. As a partner in Ohio To Work, the College offers training in a number of areas, including CNC machining, certified production technician, introductory welding, patient access specialist, state-tested nursing assistant and several information technology/Cisco programs.

"This is about Ohio coming together and working collaboratively to solve really difficult problems — things that for years have prevented the best talent from entering industries in which people are desperately needed," said Ethan Karp, CEO of MAGNET.

Karp noted that Ohio, like the rest of the nation, has experienced historically high job displacement and that connecting employers with skilled workers has never been more important.

"Life has changed in unexpected and challenging ways," said Frank Brickner, interim executive director and CEO of OhioMeansJobs Cleveland-Cuyahoga County. "We need to make sure we are here for the community, whether they need to find another job now, get their career on track or reassess plans and explore new training opportunities."

Find out more about Tri-C's flexible training programs at tri-c.edu/ohiotowork.

Job seekers can learn more about Ohio To Work on their website.
July 09, 2021
Erik Cassano, 216-987-3577 or erik.cassano@tri-c.edu