Tri-C Hires Todd Kitchen as Eastern Campus President
New campus president brings strong experience to role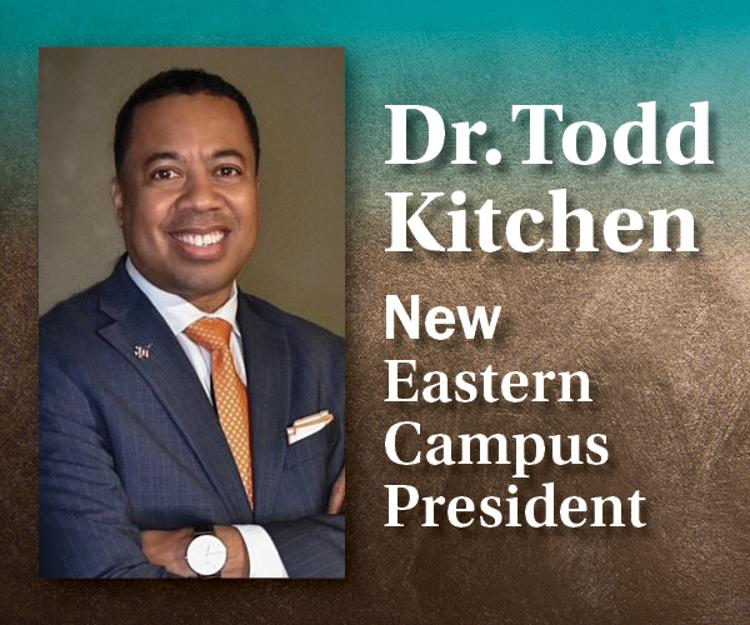 After completing a nationwide search, Cuyahoga Community College (Tri-C®) has announced the hiring of Todd Kitchen, Ed.D, as the new president of its Eastern Campus.

He comes to Tri-C with more than 20 years of experience in higher education, the last 10 spent as vice president of student services at Northwest Arkansas Community College (NWACC), a college serving more than 15,000 students in and around the city of Bentonville.

Kitchen, who met Tri-C students, faculty and staff in a pair of town halls last month, said he was drawn to the College's discernable commitment to its mission to provide not just access to education, but also equity and success for all students regardless of their background or financial situation.

"The mission of Tri-C resonates very strongly with who I am as an educator and as a person," he said. "I am excited to join the team and continue the important work of serving the Cleveland community."

Kitchen has extensive experience in driving institution-wide strategic initiatives to increase access to education and improve student completion rates, having implemented online education programs, worked across departments to create a Collegewide counseling and wellness center and led collaborations with four-year institutions to guarantee admissions for underserved students. 

"Dr. Todd Kitchen brings a wealth of knowledge and experience to the College," said Tri-C President Alex Johnson. "We are excited to bring him aboard as president of the Eastern Campus, where he will build upon the great work that has already been done to continue meeting residents' changing educational needs in Cleveland's eastern suburbs."

Prior to serving as NWACC's vice president of student services, Kitchen was director of admissions (2008-2009) and dean of learner administrative services (2009-2011). Before that, he spent a decade in various positions at Wentworth Military Academy and College in Lexington, Missouri.

Kitchen is a member of the National Association of College Registrars and Admissions Officers and the National Association of Student Affairs Professionals. In his local community, he supports various diversity initiatives with the Northwest Arkansas Council and Fayetteville Police Department Advisory Committee. He also serves on the board of the Single Parent Scholarship Fund of Northwest Arkansas. 

A military veteran, Kitchen served in the U.S. Army from 1989 to 1998 and was stationed at Fort Riley, Kansas; Kitzingen, Germany; and Whiteman Air Force Base in Missouri. He was deployed to the Persian Gulf region from 1990 to 1991 as part of Operation Desert Shield/Desert Storm.

Kitchen will join Tri-C later this fall. He replaces William Cunion, who has served as interim president at Eastern Campus since August.
October 18, 2021
Erik Cassano, 216-987-3577 or erik.cassano@tri-c.edu