Tri-C Hires Collegewide Athletics Director
Anthony Cipollone will start in new role Oct. 18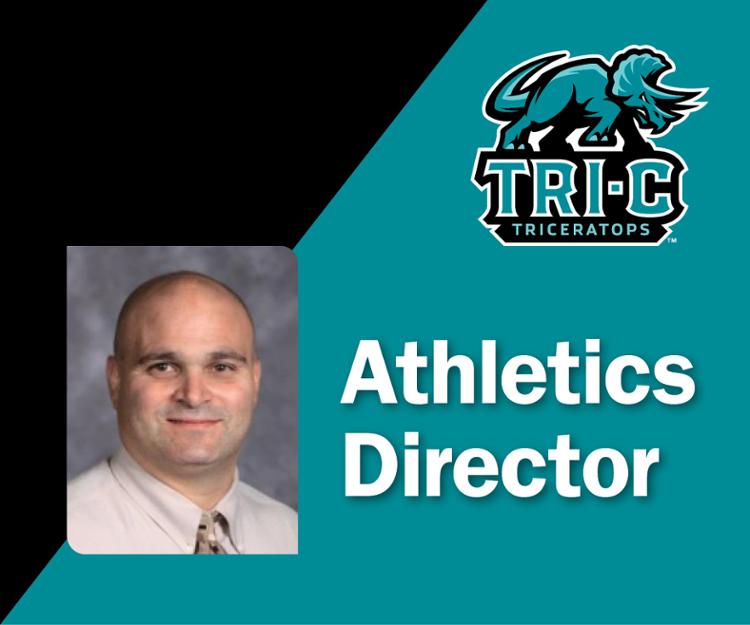 Cuyahoga Community College (Tri-C®) today announced that Anthony (Tony) Cipollone will join the College as executive director, Athletics, Wellness and Recreation on Oct. 18. He will reestablish the College's athletics program, which has been suspended since fall 2020 due to the pandemic. His immediate focus will be on student-athlete recruitment for the 2022-2023 academic year, when athletics will resume at the College.

Tri-C is part of the Ohio Community College Athletic Conference. Men's sports include baseball, basketball and soccer. Women's sports consist of basketball, softball, cross country, track and field, and volleyball.

"Tony has tremendous experience in all facets of collegiate athletics," said Angela Johnson, vice president, Access and Completion. "We are delighted to have him onboard to strengthen and rebuild our athletics and wellness programs across the College."

For the past 11 years, Cipollone has been the athletics director for Westlake City Schools, where he was responsible for 25 high school varsity sports with more than 1,200 student athletes. Additionally, he directed 14 middle school sports programs with 600 student athletes.

"I am honored to join Tri-C as athletics director," Cipollone said. "My vision is to develop championship-caliber teams by focusing on excellence in academics as well as sports. I look forward to rebuilding Tri-C's teams and filling our students, faculty, staff and the entire Cleveland community with Triceratops pride."

Prior to his role as athletic director at Westlake City Schools, Cipollone was associate director of athletics and recreational services at Allegheny College in Meadville, Pa., where he supervised 21 intercollegiate sports and 20 club sports, including intramurals and all fitness- and recreation-related activities.

Cipollone also worked as an associate director of athletics and wrestling coach at Mercyhurst University, Erie, Pa., and coached at Muskingum University and Baldwin Wallace University.

He holds a bachelor's degree in political science with a minor in business, communication and history and a master's degree in education with supervision emphasis, both from Baldwin Wallace University. Cipollone is a 2004 inductee in the Baldwin Wallace Athletic Hall of Fame.
October 06, 2021
Erik Cassano, 216-987-3577 or erik.cassano@tri-c.edu