Tri-C Famous: Sonja Elekhtaby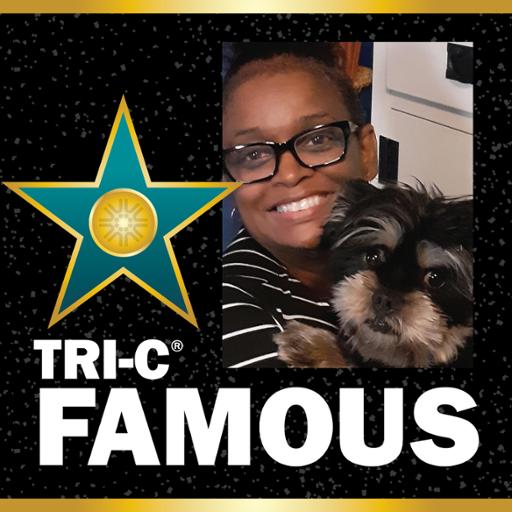 Sonja Elekhtaby is the adjunct services manager at Tri-C's Eastern Campus. She joined the College in 2010 as administrative secretary for the Creative Arts department, which — given her childhood stint as an aspiring violinist — seems perfectly appropriate. Read on to learn more about Sonja and her somewhat exotic taste in pets. 
Tell us a funny story from your youth.
Everybody was in the band or took some sort of music lessons in elementary school. My instrument of choice was the violin. If you know anything about me, you know that I can be a bit of a perfectionist. At the tender age of 9, I could not grasp the concept of the physics of sound. My mother — who sang on the radio back in the day — suggested I practice where the acoustics were better. So, guess where I practiced every day for hours on end? In the upstairs bathroom, with the door closed! Needless to say, I never rose to the heights of Itzhak Perlman. 
Have you ever won a contest? What was it, and what did you win?
I won tickets to a Cleveland Browns playoff game back in the early 1980s. I was so excited to go to the old stadium for a playoff game and see my favorite Browns quarterback, Brian Sipe. However, my dreams were dashed as I caught the chicken pox from my kids. I lived on Benadryl and calamine lotion, and I was quarantined at home for two weeks. 
Tell us about your pet(s).
We've always had pets, for as long as I can remember. At one point we had three dogs, two ferrets and four chinchillas under one roof. We currently have one dog, whose full name is Giovanni Hunter Elekhtaby Williams. He answers to Gio, but everyone has their own nickname for him. He's a Shih Tzu-Pug mix, and he weighs a whopping 22 pounds. (Believe it or not, he was the runt of the litter!) Not surprisingly, we've been ordered not to give him any table scraps, and he's now on an exercise regime. My nephew recently ordered him "walking shoes" for his daily walks. He's so smart that we have to spell O-U-T-S-I-D-E or W-A-L-K. He loves taking out the trash, getting his picture taken, and sunbathing in the driveway or on the patio. 
Want to be Tri-C Famous? Email jarrod.zickefoose@tri-c.edu for a chance to be featured (or to nominate someone else!)
August 25, 2020
Beth Cieslik, 216-987-4538 beth.ciselik@tri-c.edu