Tri-C Famous: Karah Vance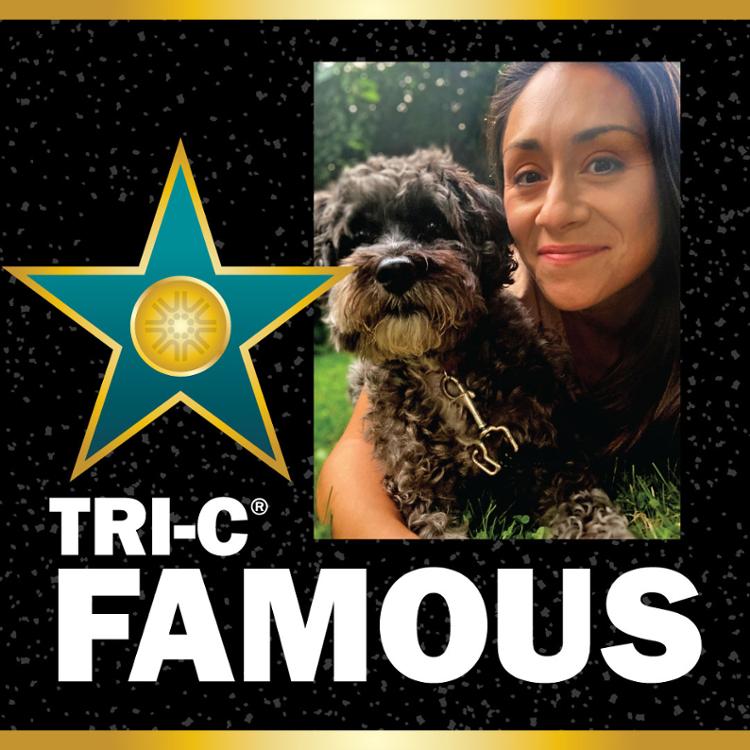 #TriCFamous is a bimonthly feature that introduces readers to the people who make the College work while providing a sneak peek into their lives off campus.

Karah Vance joined Tri-C in 2013 as an office assistant in the Creative Arts Center of Excellence. With an initial focus on recruitment, her role soon expanded to include supporting the College's Creative Arts Academy. Today, as coordinator for the academy, she assists with music, dance and media arts programming for youth ages 3 to 18. Learn more about Karah ─ an accomplished musician in her own right ─ in this week's Tri-C Famous.
1. Tell us your best "celebrity encounter" story.
I served as marketing and public relations assistant at Cain Park for the 2006 season. The final concert of the summer was B.B. King, and my assignment that night was to guard the gate leading to the backstage area. Before the show started, a family approached. When I said I couldn't let anyone through without a badge, the gentleman who appeared to be the head of the family thanked me and said, "My dad is back there, and we wanted to wish him a good show." It was B.B. King's family! I immediately radioed in to make sure they were clear to enter without badges. I was honored to meet them and let them backstage.

2. What's your favorite weekend activity?
Music! Playing piano, keyboards and synthesizer, and singing, rehearsing, recording and playing with indie rock band The Village Bicycle and Beatles cover band The George Martins.
I also love hiking with my two dogs, Arrow (pictured) and Oboe.

3. Have you ever won a contest? What was it, and what did you win?
I've won two contests in my lifetime. The first was a Rotary Club public speaking contest. I won the local contests in 10th grade and placed second in state regionals, with a collective cash prize of $1,000. The other was a nine-week karaoke contest with a $400 prize. The only woman competing in the final round, I sang Janis Joplin's "Piece of My Heart." I had a bad cold at the time, but it helped me deliver an authentically raspy performance. I was so exhausted afterward that I slept for a very long time.

Want to be Tri-C Famous? Email jarrod.zickefoose@tri-c.edu for a chance to be featured (or to nominate someone else!)
July 27, 2021
Beth Cieslik, 216-987-4538 or beth.cieslik@tri-c.edu