Tri-C Famous: Judy Karpowicz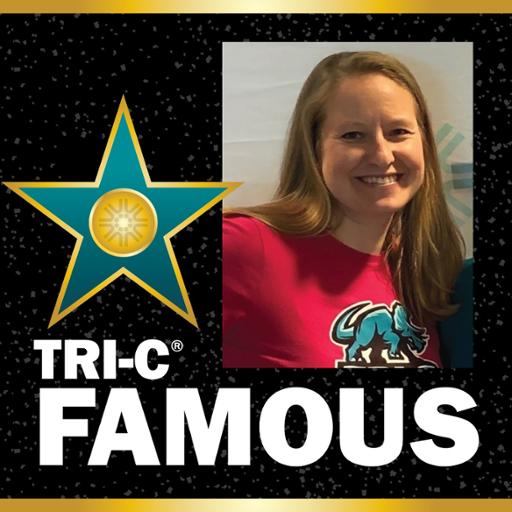 #TriCFamous is a bimonthly feature that introduces readers to the people who make the College work while providing a sneak peek into their lives off campus. 
Judy Karpowicz has served Tri-C's Human Resources department in various capacities since 1997. As the College's Talent and Organizational Development specialist, she helps plan employee events, oversees the Mandel Leadership Development program, participates in employee onboarding and delivers training for individuals and teams. She enjoys exploring and sharing free training and development resources to keep employees engaged as they continue to work remotely due to the pandemic. Learn more about Judy in this week's Tri-C Famous. 
What's your favorite book, and why?
I'm always reading something, so picking a favorite book is hard. I'm a huge fan of historical fiction, especially WWII-era stories. I love when a book makes me want to learn more about something or someone. A few that have rated high for me are Guests on Earth by Lee Smith and The Nightingale by Kristin Hannah. I'm currently reading The Midnight Library by Matt Haig, but I always have a pile of books at the ready. 
Tell us about the first job you ever had.
I worked as an usher at Jacobs Field during the 1996 baseball season. It was a great season that rolled the Indians into the playoffs, so it was really exciting. I worked all over the ballpark and had so much fun meeting fans, watching the games and taking in all the sights, sounds and smells. I remember watching all the players — including my forever favorite, Carlos Baerga — walk by in the hallways like rock stars before each game. I loved it there. 
What's your favorite weekend activity?
Camping is a great way for my husband and I to spend time with our two teenagers. I love packing up the camper for a few days and enjoying nature, hiking, fishing, eating campfire food and sitting under a starry sky at night. We love the Ohio State Parks and have spent weekends in Hocking Hills, Kelley's Island and Marblehead. Some of our favorite weekend camping trips have been to Niagara Falls and Gettysburg. We're hoping to make a trip out west this summer, though we'll need a little more than a weekend for that one! 
Want to be Tri-C Famous? Email jarrod.zickefoose@tri-c.edu for a chance to be featured (or to nominate someone else!)
January 26, 2021
Beth Cieslik, 216-987-4538 beth.cieslik@tri-c.edu